Set Your Access Control Free with Wireless Locking
Wireless locks are becoming more and more common as people demand more convenience and IoT technology becomes more prevalent in daily life. In fact, when we asked, only 13% integrators said they are yet to recommend a wireless locking solution to customers.
ICT offers a full wireless locking solution with both our single-site Protege WX and enterprise-level Protege GX systems integrating with some of the most popular locks on the market including SALTO, Allegion and ASSA ABLOY's Aperio range.
Whether you're looking to wireless locks to expand access control and security for your business, or planning a new project and would like the convenience that wireless locking provides, thanks to our range of integrations we have a solution to suit your needs.
What is Wireless Locking?
A wireless access-controlled door follows the same principals of a standard wired one. When a user presents a credential at a lock for authentication, the system communicates back to the ICT controller (or server database), which decides whether to grant access and unlock the door for entry.
With wireless locking, a node, host, or hub enables wireless communication between the lock and the ICT Protege system (like using wifi to connect to your business network).
Wireless locking solutions allow you to expand your existing system to places where traditional access control would not be possible. You can extend security and give customers the convenience they desire from a single, unified platform.
The ICT Wireless Locking Solution
One card solution - with ICT you get a true one-card solution. Use a single card on each door - whether it's a wireless lock or a wired ICT tSec reader. And as Protege is a unified access and intrusion system, when you use your credential to access a wireless lock you can also disarm the or arm the building at the same time.

No ongoing payments - our single licensing model means there are no ongoing payments for third-party wireless lock hardware or licenses. Note that there may be an ongoing direct charge if using SALTO mobile credentials.

Full Integration with Protege - the user and integrator can also manage all doors from a single platform. With either Protege WX or GX, once the initial setup is complete, you can manage the wireless locks from within the Protege system.

Low battery warnings - battery low trouble inputs in Protege let you manage battery life for wireless locks and replace as needed.
Benefits of Wireless Locking
There are many reasons why you'd consider using wireless locks when planning a new project or looking to add to your existing access control system.
Wireless locks can be very cost effective, particularly when retrofitting. With no need to hard wire or supply power at the door, you can dramatically reduce installation costs. They are also well suited to high volume lock installations such as educational facilities, hotels, or large commercial complexes.
Avoid an expensive migration to a new card format by keeping your existing credentials. The wireless locks from our partners are compatible with existing 13.56MHz MIFARE/DESFire cards.
Get greater flexibility than with hard-wired locks. Cabling wires may be too intrusive, expensive, or difficult to install – or they may not even be permitted in historic or heritage buildings. With a large range of locking devices available, you can fit them to almost any door (narrow profile, aluminum doors, heavy duty doors, panic bars, glass doors etc), and most cylinder and escutcheon types can be retrofitted to existing lock sets.
Featuring secure wireless communication with AES 128bits encryption, you'll get real-time access control and event monitoring for greater security and control, as well as an audit trail and battery status with online locks.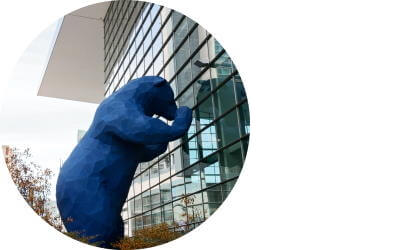 The Colorado Convention Center in downtown Denver is home to more than 400 events a year. They'd installed SALTO wireless locks to provide a keyless access solution, but this didn't integrate with their original access control system.
The high level integration between SALTO and Protege GX provides a unified access control solution enabling the Center to manage all day-to-day tasks, and monitor and control SALTO wireless doors in real time from within the Protege interface.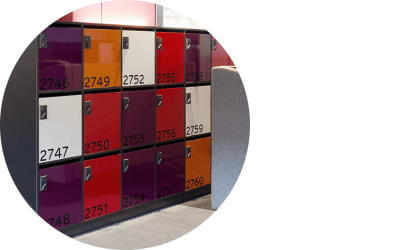 New Zealand energy provider Trustpower added wireless lockers to their new head office as part of a unified ICT solution. Once Protege GX was installed, all staff immediately received access to the building, car park, and their personal locker with a single card.
Assigning lockers in the software is as simple as dragging a locker and dropping it onto an existing user. The system then sends an automatic notification email to the user.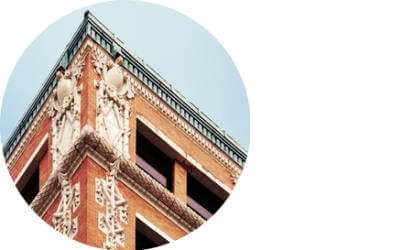 A heritage building from 1881 was transformed for the modern age, by integrators working with the Minneapolis Heritage Preservation to secure the buildings without creating an eyesore.
The ICT solution saw a SALTO wireless locking system integrated directly with Protege GX. This allowed MGEX to bring more doors online, reduce the number of physical keys required, and supplement the wired system.
As well as in heritage buildings, schools and educational facilities, hotels and apartment buildings, or office retrofits, some examples of where you might use wireless locking include glass interior office doors where you can't cable, or wireless lockers to protect belongings of staff who hot-desk.
There are times where we recommend using traditional wired locking over wireless. These include fire exit doors, doors where lockdown access is critical, or areas requiring the highest level of security.
Wireless Locks: Online vs Offline
There are two types of wireless locks – online or offline (sometimes called data-on-card).
Online locks are always live. They talk in real-time, directly to the access control system via a wireless signal. You can see the online door status, and control or lockdown doors directly from the Protege GX & WX interface. Depending on settings, this can affect battery life.
Offline, or data on card locks, read, receive, and write information wirelessly via smart cards. The cards talk to the system via an online lock or hardwired reader and spread information through the system each time the card is presented at an offline lock. These are more suited to a setting like room doors in a hotel or apartment - where you don't need to see a live status, but you still want a moderate level of security.
Before making your decision about online or offline locks, you should understand the limitations around number of users. If using online locks, Protege GX has no limits on the number of card holders (there is a 10,000 user limit with Protege WX), each model of offline lock will have a set limit. This may make offline locks unsuitable for larger projects.
Battery Basics
One of the first questions that people often ask is about how long the batteries will last. Each different lock will have a different life, but a good rule of thumb is 2-3 years with regular use. One of the advantages of using an ICT solution is the easy battery life management. You'll receive a warning in Protege GX and WX to change out batteries when they are low - thanks to the Battery Low Trouble Input.
New Install vs Upgrade
Wireless locks are cost effective in many situations, particularly during a retrofit or upgrade where it's not practical to run additional power or cables. However, during a new build it can be more complicated. It's often easy and efficient to run RS485 cable during the early stages, but there are exceptions where you may want to consider wireless elements - like controlling interior glass doors where cabling isn't possible, or in hotels or apartment buildings where large numbers of locks are required.
Wireless Locking Checklist
Help us to provide the best options for your site by including these when requesting a quote. Some installations may require additional information from an integrator or locksmith:
Total number of doors
Online or offline locks (or mix)
Internal or external door
Any fire rated doors
Door material
Sliding or swinging door
Double action or single action door
Thickness (in mm)
Is there an existing lock
Lock backset (in mm)
If you'd like to go into more detail on wireless locking, you can watch our On-Demand Wireless Locking Webinar. Shaun Gardner and Dave Ward, Regional Sales Managers from New Zealand and Australia, show you the basics, and demonstrate some of the options from SALTO and Aperio.
Your One Stop Shop
As a partner of SALTO, ASSA Abloy and Allegion, ICT offers customers the ability to directly quote and purchase both the standard ICT range and wireless locking systems. We stock a range of the latest locks, with many key products available in the price book – simply order a wireless lock as you would with any other piece of ICT equipment.