Integrated Control Technology (ICT) is a world leading manufacturer of unified and intelligent electronic access control and security solutions that enable organizations to protect their people, operations and information.
About Us
Founded in 2003 by Hayden and Rachael Burr, ICT began with a focused vision to provide innovative and easy-to-use electronic access control and security solutions. Almost 20 years later, tens of thousands of companies worldwide use ICT products and systems every day, and our vision remains steadfast and engrained in all we do.
With headquarters in Auckland, New Zealand, we have a global presence and an international reach. Offices in Denver (USA), Toronto (Canada), Melbourne (Australia), Copenhagen (Denmark) and Hong Kong, provide full local sales, support and service to our clients and partners around the world.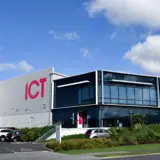 Our Values
Our values guide every aspect of life at ICT. From design thinking, to eco‑friendly packaging, to the way we interact with each other and our customers. Whether you visit our headquarters in New Zealand or install a system in Canada, our global ICT values drive every interaction.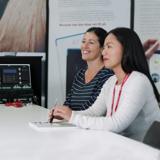 Our People
We firmly believe that our people are our biggest asset, and it's their passion and commitment that sets ICT apart from the rest. For that reason, we work hard to create an environment that's enjoyable and collaborative, and so that everyone is inspired to continue to achieve the impossible.
Our team come from all walks of lives, with different experiences that have shaped their personal and professional growth. This is what makes ICT such an exciting place to work and such an innovative company to do business with.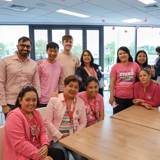 Our Partners
ICT's network of market leading security partners are supported by a quality training program and the guidance of first-class sales, service, and support teams. Our partners play an integral role in our sales and support network, providing the expertise and experience to help you plan, deploy, integrate, and manage an ICT solution.
Our ICT Dealer Network (IDN) program is designed to ensure customers receive expert services from qualified and capable security installers. With an emphasis on rigorous standards, including an audited qualification process, the integrity and guidelines of the program ensure members deliver a high level of customer satisfaction.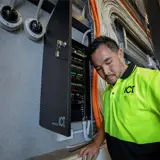 Our Design Philosophy
Staying true to our vision, ICT's New Zealand headquarters is home to a state-of-the-art research and development (R&D) hub with purpose built on-site manufacturing facilities. With more than 40% of staff dedicated to research and development, and our engineering and manufacturing held to the highest standards, it's no wonder that so many ICT products have become the first choice for security professionals in more than 50 countries.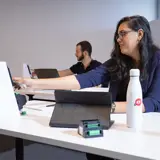 Our Customers
Our customer range from single site operators, all the way to globally recognized brands. The versatility of ICT's product range enables businesses from any industry and of any size, to customize an innovative access and security solution.
We've put together a series of case studies and testimonials so you can hear directly from our installers and end-users about why they love ICT so much.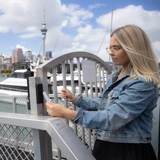 Working at ICT
We look for team players, proactive candidates with a strong sense of responsibility, and those with a high level of initiative and an amazing drive to improve. We think differently and we stand out from the crowd but for all the right reasons. We innovate, move fast, and constantly challenge ourselves to come up with better ways of doing things. That's why ICT is such an amazing place to work.
All that hard work does have its perks, with ICT employees enjoying a wide range of benefits.