If you are anything like us, you'll value your people as your most precious assets. Intrusion detection is all about protecting your people and securing your other assets. Detecting an intruder and raising the alarm is the easy bit. Making intrusion detection simple, smart and convenient is what we do.
Not just intrusion detection
ICT's unified solution means you can manage intrusion detection, access control, building automation, video surveillance, and more, all from a single interface. You can even control it remotely using your smartphone.
Increase security at your property with an intrusion detection system that gives you automatic alarm arming or disarming, immediate notification of incidents, live video viewing, and a reduction in false alarms. Now it's easy to get a complete overview.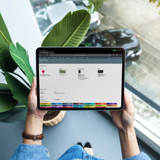 Peace of mind with increased safety and security
Cost savings when utilizing existing security infrastructure
Integration with other tools for streamlined efficiencies  
Energy savings and efficiencies through building automation
Open development tools for ultimate flexibility
ICT's modular design means our systems scale as your business evolves to keep pace with your changing requirements allowing you to future proof your business needs. 
From small business to large enterprise and everything in between
Whether it's a small business needing a scalable solution or a large corporate enterprise project with thousands of sensors and complex surveillance requirements, a Protege system provides a comprehensive and flexible solution that meets the evolving needs of today's users.
Integrations
ICT's wireless product range includes a variety of wireless button remotes and a wireless receiver for simple integration with alarm and access control systems.
Integration with third party wireless sensors and detection devices enables you to extend the reach of intrusion detection to areas where running wires can be difficult or expensive to install, allowing you to secure your assets and protect your people without costly wires. Mobile duress devices are the perfect solution for schools, hospitals, and even commercial buildings where the protection of people is a main focus.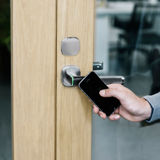 Offsite Monitoring
Offsite monitoring provides peace of mind by ensuring security personnel are alerted when an alarm is activated so a response can be initiated, security guards dispatched, or emergency services summoned.
All ICT system controllers include an onboard Ethernet adapter with built in IP reporting functionality, with standard 2-door controllers also including an onboard modem to communicate alarms via a traditional telephone line (an ideal backup path).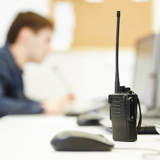 Class 5 Certification
Look no further for the highest security solution, recommended to protect government agencies, correctional facilities, data centers, financial institutions, energy utilities and other specialized sites. ICT holds certification for a Class 5 intruder alarm awarded by ASIAL (Australian Security Industry Association Limited).
The ICT Class 5 systems use the latest digital rolling key encryption security standards to protect against all known vulnerabilities, ensuring alarms are always reported. Onsite disarming features 900K combinations, with 6-digit PINs or biometric recognition, plus encrypted remote access and transmission to a monitoring station.