ICT and the Residential Market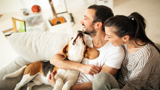 The Challenge
Security is vital in the residential market, and in many cases can become a major selling point. Property is a significant investment and needs to be protected as such, as does our most valuable asset - family.
Whether it's high end housing, gated communities or high-rise apartments, tenants need to feel protected without compromising on comfort and ease of access. Finding the right balance of comfort and security is important in ensuring the environment feels like a home and not a fortress.
Key features an ICT solution provides include:
Automation and Control
Integrate with 3rd party automation and lighting control systems to create a responsive environment.
Customizable Keypad
Customize the display and function of keypads. Can be tailored per user and per keypad to provide an intuitive user experience.
Stay Arming Mode
Allows the perimeter of the building to be armed while the occupants are safe and free to move around inside.
Keypad Privacy
Optional keypad privacy mode dims backlighting to prevent lighting up bedrooms at night and hides the area status display from prying eyes.
Integrated Intruder Detection
Built in full featured intrusion detection provides user convenience and intelligent control.
Elevator Control
Control access to elevator floors, schedule floor unlocking and even integrate with intruder detection.
Multiple Area Support
Multiple areas allow a building or site to be partitioned. Area Groups give users the ability to control their own areas and arm all with one keypress.
Child Areas
Automatically arm or disarm related areas. Can be used to arm a common area in multi-tenant situations.