ICT products are installed in more than 50 countries and supported by a network of international offices, certified installation professionals, and distributors.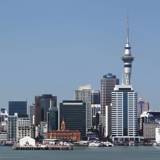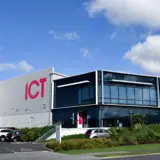 Auckland, New Zealand
Our global headquarters, research and development (R&D) hub, and manufacturing facility are all located in one state-of-the-art building. This office is also home to regional customer service, technical support, sales, and administrative teams.
More than 250 staff call our headquarters home, and over 40% of the HQ team are dedicated to R&D. Our on-site manufacturing facility ensures stringent quality control measures, with 100% of our New Zealand manufactured product subjected to rigorous testing.
Facilitated training courses are also available from our headquarters in addition to the online training modules.
4 John Glenn Ave
Rosedale
Auckland 0632
New Zealand
Phone: +64 9 476 7124
Toll Free: 0800 ICT 111 (0800 428 111)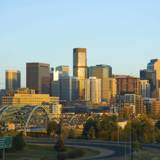 Denver, United States
Home to our US team, our Denver operation caters to our United States and Central and South American customers. Local customer support, technical assistance, and facilitated training is coordinated from Denver. We also operate a fully stocked warehouse and offer local card encoding to ensure a quick turnaround for all project requirements. Customers are supported by a team of Regional Sales Managers who cater to our partners across the region.
6281 S Racine Cir
Suite 200
Centennial
CO 80111
United States of America
Phone: 720 442 0767
Toll Free: 855 ICT 9111 (855 428 9111)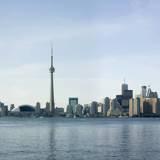 Toronto, Canada
In conjunction with our master distributor Inaxsys, ICT's Toronto office caters to our Canadian customer base. Conveniently located near the international airport and the great Lake Ontario, this full-service operation includes local customer support, technical assistance, and training. Sales support and specialized sales and project management are provided by our country manager and regional sales manager. A fully stocked warehouse serves as a hub for product distributed country-wide.
6201 Highway 7, Unit 7
Vaughan
Ontario
L4H 0K7
Canada
Phone: +1 647 724 3428
Toll Free: 844 ICT 9111 (844 428 9111)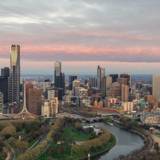 Melbourne, Australia
A fully staffed and supported operation near the shores of Port Phillip, ICT Australia is home to a dedicated team of sales experts, technical, and customer support staff. Facilitated and online training is managed locally by certified trainers, and with regional sales managers providing on-site sales support, all ICT projects are well handled. Warehousing and dispatch are coordinated locally, catering to the needs of installers around the country.
Building 4, 39-43 Duerdin Street
Notting Hill
VIC 3168
Australia
Phone: +61 3 906 86363
Toll Free: 1800 ICT 111 (1800 428 111)