Meet the people behind the name
Building and supporting the best products in the industry can't be done without the best team. Every one of our team members brings a unique set of skills and experience to the company and while we may be a very diverse bunch, we all share the same passion and enthusiasm for creating groundbreaking products that meet your needs.
The people that work at ICT share our values and our vision for the industry. Together we provide exceptional products, service, support and direction. 
From the very beginning, placing the customer at the center of every interaction has helped us develop not only a world class product offering, but a level of customer support that is genuine and appreciated by our customers. Meet the team that are more than just the brains of the operation, they are the heart of it.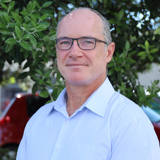 Hayden Burr
Founder & CEO
The brains, founder and CEO of ICT, Hayden is a very hands-on, energetic individual who is well-known for his integrity, intelligence, and outright competitiveness - in everything from technical and industry knowledge and performance, to sports and outdoor pursuits. When not mentally inventing the next great thing in electronics, security and access control, Hayden can be found mountain biking, surfing, running, playing squash or hockey (among many other things, in case he should get bored).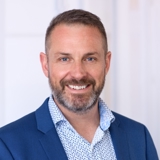 Damon Standish
President (ICT USA)
Damon has a long-standing love of technology, and aside from extensive experience within the access control and security industry, has a diverse background which includes a spell of helicopter flying. His dedication and commitment to ICT clients and solutions means he is always on the go – a game that now involves the whole family since moving them to Colorado to take the reins of the US operation in 2015.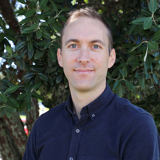 Bradley Mitchell
Chief Operating Officer
As COO, Bradley is the oil that keeps the finely tuned ICT machine running smoothly across the globe, spearheading ICT's strategic initiatives, operations, and improvement activities. An intrepid traveller at heart, a young family now keeps him busy. He still manages to get out and explore the outdoors regularly although he's more likely to be found exploring one of Auckland's many great restaurants. Once a competitive athlete and coach, Bradley is also a self-confessed sports lover and enjoys an occasional bike ride or round of golf.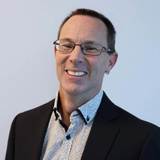 Garry Bishop
Chief Financial Officer
Garry has spent more than 20 years working in the financial services industry and has a strong background in accounting and finance, system and process control, data modelling, and operational management. When he isn't in the office, he can usually be found on a hockey field or out and about enjoying life in Auckland with his wife and two teenage daughters. He enjoys wine and food matching, and has also been known to partake in the odd bourbon on a Friday after work.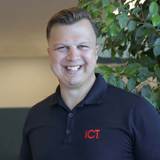 Damian Butters
Chief Technology Officer
A founding employee, Damian worked alongside Hayden to create the company's embedded product line, starting with a single alarm keypad, and expanding into one of the industry's most flexible systems. As head of R&D, he is responsible for product development at all levels, and leads an elite and innovative hand-picked  team. Not satisfied with constant "tinkering" in his work life, in his spare time he creates automated vehicle control systems for New Zealand's film industry, and engine management systems aimed at high efficiency, high performance race vehicles.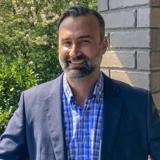 Richard Hawker
Chief Revenue Officer
Despite having a young family, Richard has a great enthusiasm for fitness and the great outdoors which fortunately also counters his love of craft beer and food. A keen rugby league fan and NZ Warriors supporter, he also likes to 'experiment' in half marathons and has even undertaken the 100km Trail Walker event. These days however, he prefers to go the extra mile for his customers.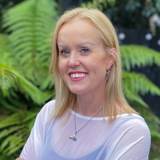 Laura Berga
Chief Customer Officer
With her friendly, calm, and professional disposition, Laura is eminently suited to the role of Chief Customer Officer. She is very approachable and enjoys problem solving, which she achieves in a proficient, composed manner. Having returned from maternity leave, Laura no longer has spare time, and is enjoying familiarizing herself with the coffee machine.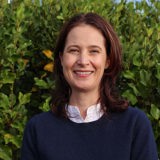 Sarah Thompson
Chief Product Officer
With a background in strategy development, business transformation, and executive leadership, Sarah brings a wealth of experience and expertize to lead the growth of ICT's customer-focused product management capability. Throughout her career she has established a proven track record of delivering organizational results, working with stakeholders and partners around the globe to drive innovation, culture, and customer-focused solutions.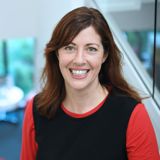 Erin Kernohan
Director of Human Resources
Before joining ICT, Erin spent over 10 years travelling the corners of the world and meeting different people. Now she enjoys working with the diverse and talented workforce at ICT. These days, she's kept busy with a growing son who plays a variety of sports, although they always find time to make the most of the beautiful local beaches. When the weather is not so beach friendly, she loves cycling, walking, and exploring all the native scenery that New Zealand has to offer.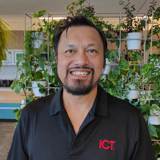 Paul Joe
Director of Production
Paul has worked in the Electronics Engineering & Manufacturing field for more than 20 years and held roles with some of NZ's largest manufacturers. A passionate sportsman, he played representative athletics, soccer, rugby, cricket, and badminton in his younger days. He is still actively involved in badminton – including a social group at work where he practices his 'jumping smash' on his workmates. In the weekends he can be found with his family (which includes a chihuahua named Chewie), playing and watching sports, or enjoying a variety of food and craft beer.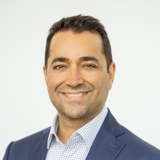 Pat Alvaro
Country Manager (Canada)
Having spent the last 22 years in the physical security industry in roles ranging from technical support, field sales and marketing, Pat has a deep understanding when it comes to providing guidance on a comprehensive security solution. His expertise encompasses intrusion detection, access control, video surveillance and distributed audio systems. He has long had a passion for access control since it always seems to 'open doors' to new and exciting integration challenges. In his spare time, Pat enjoys watching Formula 1 racing, cycling, and running.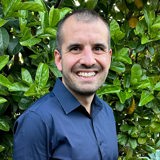 Ben Italiano
Country Manager (Australia)
Born and bred in Melbourne, Ben began his career as an apprentice electrician in the elevator industry. After spending a number of years on the tools, he turned to sales where he has held various operations and leadership roles across a multitude of industries including construction, retail, healthcare and commercial buildings. Weekends are mostly spent with family and friends, visiting local cafes where he indulges his love of coffee and donuts, camping, four-wheel driving, and enjoying the outdoors. All while juggling a masters degree in finance!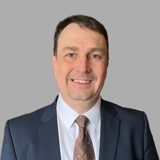 Thomas Napora
Vice President & General Manager (ICT EMEA)
With an impressive background in the German Air Force, Thomas brings over two decades of experience in both the military and IT sectors. Throughout his career, he has worked extensively on critical security solutions for governments, military, and other infrastructure entities, and with leading CCTV, VMS, PSIM, and sensor technology manufacturers. Beyond his professional endeavors, Thomas is an avid traveler with a deep appreciation for history and anything to do with sport cars.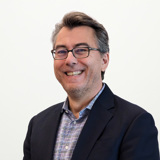 James Ensten
Vice President of Sales (ICT USA)
With over 30 years of experience in the industry and a proven track record in strengthening global wholesale and reseller channels, James brings a wealth of expertise and strategic leadership, and a keen ability to drive growth and develop successful channel strategies. To keep things in balance, James embraces the 'slow life' outside of work. He currently tends to nearly two dozen different vegetables and fruits in his garden near Sacramento, California, enjoys cooking meals from scratch for family and friends, and looks forward to his weekly 10km trek around the neighbourhood.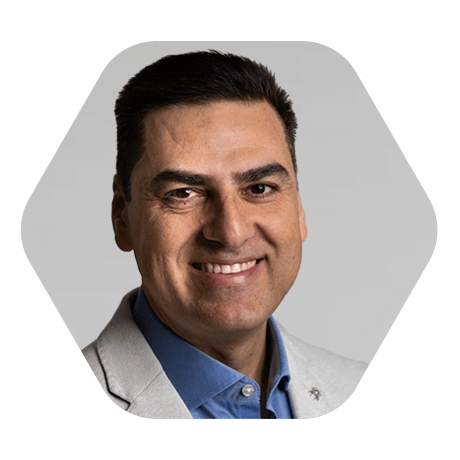 Bill Barbagiannakos
Director of Sales (Australia)
Bill has more than 20 years' experience within the telecommunications and security industry and has an extensive network of contacts and knowledge of the industries within the ANZ region. When not at work, he enjoys racing cars, riding motorcycles, and watching Formula One. He's a keen basketball player who also coaches his daughters' basketball team, a health and wellness coach, and volunteers at a men's mental health support group. Married with two children, Bill enjoys travelling with the family.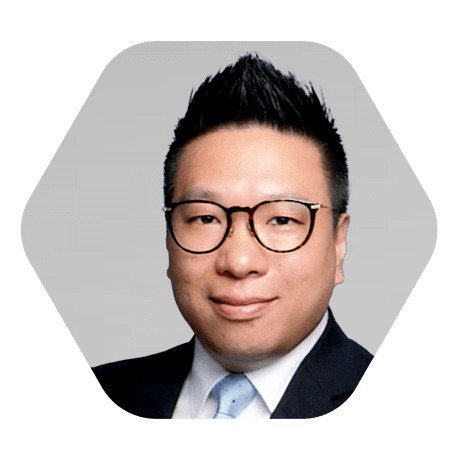 Jacky Chow
Director of Sales (Asia)
Jacky is based out of Hong Kong and has worked in the physical security, building management, and HVAC industry for more than 20 years. He has held senior roles with some of the top vendors, and developed and managed channel partners and key account customers across Asia. He holds a Bachelor of Mechanical Engineering and speaks fluent Cantonese, English, and Mandarin. Outside of work, he describes himself as an audiophile and big Lego fan – with a good collection of antique audio system equipment and discontinued Lego sets.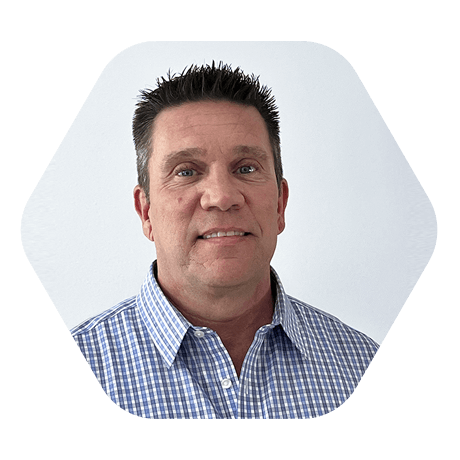 Ed Chisholm
Regional Sales Director (USA)
Ed has been in the security industry for more than ten years and has held roles as a technician and, more recently, as a consultant. Married with two very active boys that keep him on his toes, when he's not working, Ed enjoys attending his kids sporting events, boy scout events, school events. Ed is a lifelong Boston sports fan, supporting the Red Sox, Patriots, and the Bruins. He is also an avid hockey player, enjoys riding motorcycles, and tries to fit in time at the gym when he can. With a passion for technology and exceeding customer expectations, he is always striving to improve customer relationships.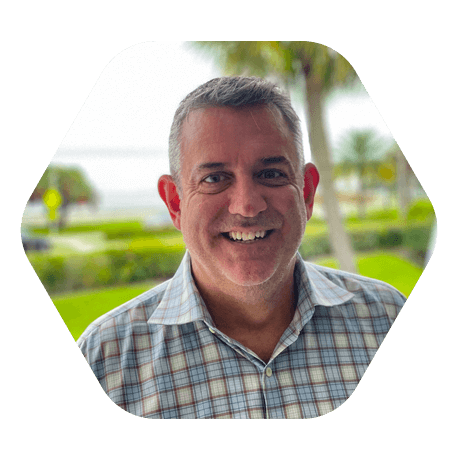 Scott Black
Regional Sales Director (USA)
Based out of Florida, Scott brings over 15 years of sales experience from technical, industrial and healthcare environments, and is looking forward to bringing his expertise and technical skills to further service and develop the ICT customer base in his region. Married and with a son in college, he enjoys all sport, but especially college football. He also enjoys traveling, boating, fishing, cycling, and spending time with his family.
Anna Wiegand
Regional Sales Manager (Mountain States, USA)
Anna has been in sales since graduating from Mizzou in 2018. After moving to Denver, she worked in the tradeshow industry falling in love with security technology while at Cedia Expo in 2019. During the pandemic, she worked as an inside sales manager for a distribution firm where she gained valuable product knowledge. Most recently, she was an RSM for a video surveillance start-up before transitioning to access control with ICT. Now, bring on the Wiegand jokes!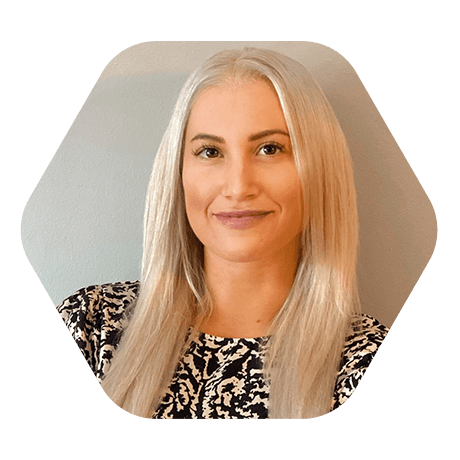 Miranda Carpino
Regional Sales Manager (Western States, USA)
Originally from Upstate New York, Miranda followed her family and moved to Colorado  six years ago. She has a passion for product sales and has been in the sales industry for more than 8 years, starting out in retail before transitioning into consumer goods and electronics sales. Outside of work she enjoys sculpt yoga, cooking, gardening, knitting, and traveling. Her favorite place to travel to is Napa Valley in California, and she plans a trip every year with her friends where they visit their favorite wineries and restaurants. She also has a chunky white French bulldog named Fronk who is her partner in crime, traveling everywhere she does.
Joe Anaya
Regional Sales Manager (Northern States, USA)
A veteran of the US Army, Joe has been in the security industry for over 10 years. Well versed in access control, intrusion, and CCTV systems, he is on hand to help our integration partners with putting together world class security solutions. He has a passion for building strong relationships, providing excellent service, and exceeding customers' expectations. When Joe is not at work, he enjoys spending time with friends and family. He is also an avid sports fan with a passion for cars, music, barbecuing, beer and bourbon.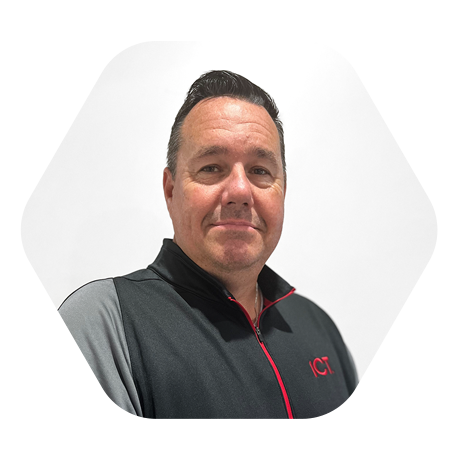 John Herman
Regional Sales Manager (North East States, USA)
John is based in Boston, Massachusetts and has over 20 years of technology and security sales experience. A life long New Englander, he is married with 3 children and enjoys all sports but especially loves hockey and football. He is looking forward to building new connections and further developing our existing relationships.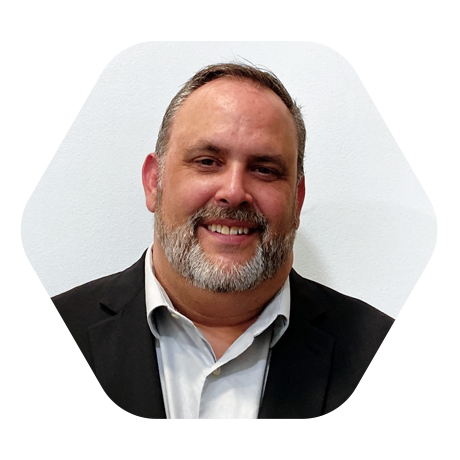 Mike Collazo
Regional Sales Manager (Mid-Atlantic States, USA)
Mike has been in the security industry for over 20 years and has sold everything from intrusion, CCTV, access, audio and fire systems. When he is not keeping people and assets safe and secure, he is father of two boys, a drummer in a cover band, and a DJ. He also enjoys working on home improvement projects and classic American muscle cars.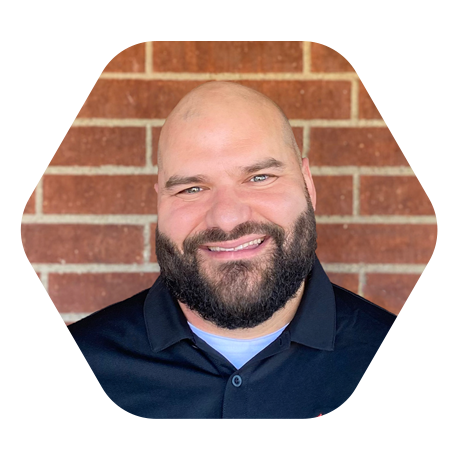 Travis Chaffin
Regional Sales Manager (Southern States, USA)
Travis is a 15 year veteran of the security industry, with experience in the integrator and the manufacturer sides. He enjoys technology and gadgets, and brings that curiosity to his work. He has extensive knowledge across multiple vertical markets including education, healthcare, and manufacturing. During his off time, Travis loves craft beers and Texas BBQ. As a lifelong Texan, he's a fan of the Cowboys, both on the football field and in the rodeo arena.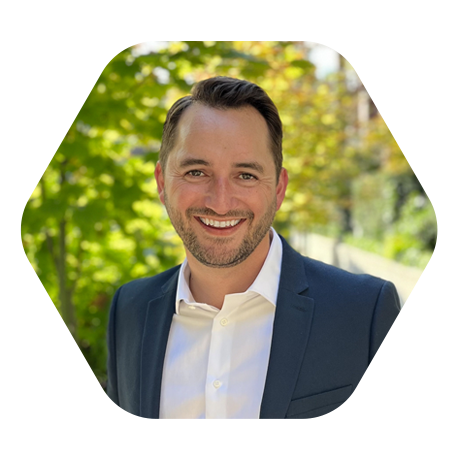 Nathan Hannam
Regional Sales Manager (West Canada)
Nathan is a transplanted Kiwi and has been living in Vancouver since 2015. He has been in the security industry for more than 18 years, dealing with a wide range of products and services - from covert operations to selling synthetic DNA. He's happy to have come full circle with ICT after selling his first Protege system in New Zealand over 12 years ago. In his spare time you find him (or not) in the mountains, traveling, playing rugby, cheering on the Canucks, or enjoying time with family and friends.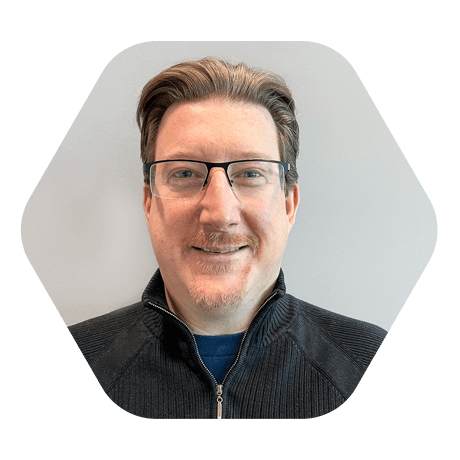 Dale Sellers
Regional Sales Manager (Central Canada)
Dale has worked at every level of the security industry – as a manufacturer, distributor, consultant, integrator, and end user. He has 12 years' experience in security sales and 6 years of branded and OEM sales. Outside of work, he enjoys spending time with friends and family and can be found most weekends visiting his cottage in Sauble Beach. He also likes to read, and watch sports and movies.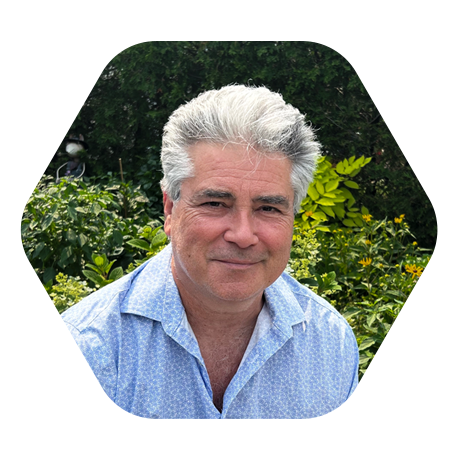 Vincent Lescaut
Regional Sales Manager (East Canada)
Based out of Quebec, Vincent has worked in the security industry for 27 years where he excels at developing and growing business relationships. A self described epicurean, when he goes on vacation he enjoys the culture and the architecture, but especially the food and drink. To support this, he's recently taken to walking, jogging, and cross-country skiing. He also loves football (soccer to some!) and American Football.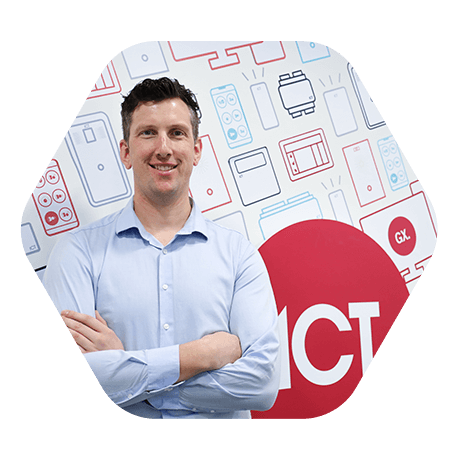 Shaun Gardner
Regional Sales Manager (New Zealand)
Shaun has a very unique trait - he has worked in every department at ICT. His history with us has seen him hold roles in production, tech support, and R&D, before moving into sales where his depth of company experience, product knowledge, and outstanding interpersonal skills are a true asset. He was a craft baker in Wellington for 7 years and did his apprenticeship in a pretzel factory. Outside of work, he enjoys outdoor pursuits such as mountain biking, trail running and scuba diving, and enjoys a busy homelife with his partner and twin girls.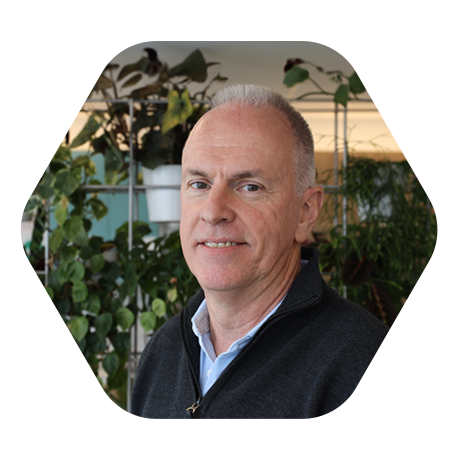 Neil Woolley
Regional Sales Manager (West & South Australia)
Originally from New Zealand, Neil began his career as a fire technician before shifting focus to security and access control. He moved to Perth in 1999 where he quickly learned how far Western Australia is from anywhere else, but he loves the extended summers. He has a passion for the great outdoors, especially fishing, and spending time around a campfire with friends and family. Introduced to the world of flat whites and lattes over 20 years ago, he is also now a self confessed coffee devotee.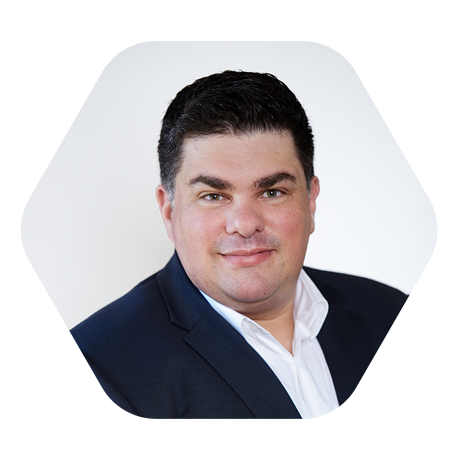 Peter Kardaras
Regional Sales Manager (Victoria & Tasmania)
Peter has worked in the security industry for over 30 years, in customer facing, trades, sales management and distribution roles, representing leading mechanical and electronic access control brands of the Australian and European market. Outside of work he enjoys spending time with family and friends, and restoring (and riding) classic motorcycles.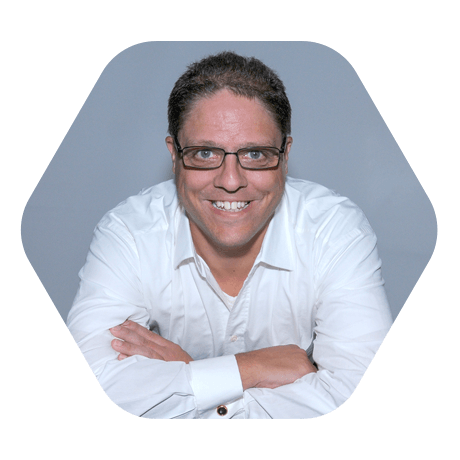 Claus Mauer
Regional Sales Manager (Queensland & Northern Territories)
Claus is a former Security Consultant and is based out of Brisbane. He brings more than 15 years of experience in the security industry with extensive experience in the design and deployment of integrated technical solutions. Claus has worked throughout Europe, North America, Asia, and Australia, where he has delivered complex projects into the custodial & justice, transportation & aviation, mining, infrastructure, financial, commercial and government sectors. When not working, Claus is a keen scuba diver and enjoys working on his beloved 4x4.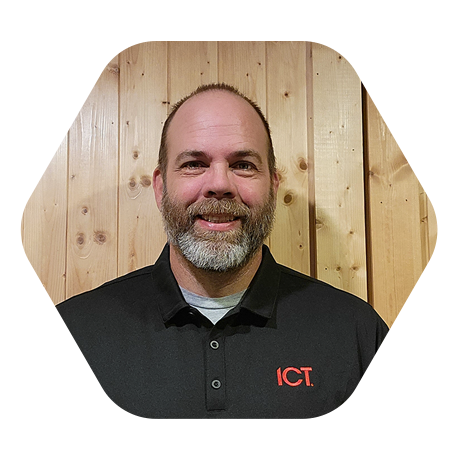 Rob Pinter
Technical Sales Engineer (USA)
Rob joins ICT having worked in the security field for more than 26 years. Starting out as a technician, he has held roles as project manager, service manager, sales engineer, and operations manager. He has worked with ICT products since 2014 and has experience with systems small and large - ranging from 2 doors to over 500 doors. He chose to join ICT as he is confident it is the only product that can do almost anything from one platform.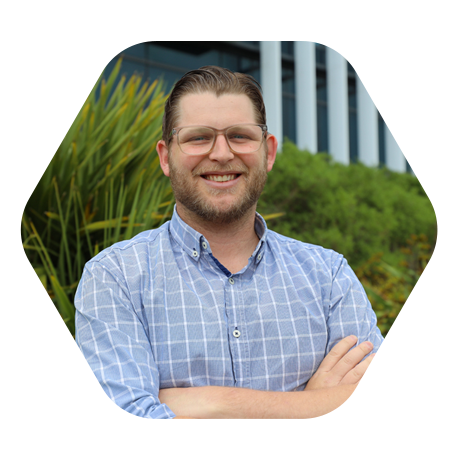 Aidan Simons
Business Development Manager (New Zealand)
Aidan started out in the events and entertainment industry as an audio and lighting engineer, before discovering his passion for technology and moving into sales within the security industry. He enjoys working with installers and their customers to solve problems and find solutions across a broad range of verticals. He's always up for a challenge and is looking forward to the next stage of his journey, with ICT. Outside of work, you'll can find Aidan out on the water - fishing and scuba diving, playing music in bands, or out for adventures with his wife and son.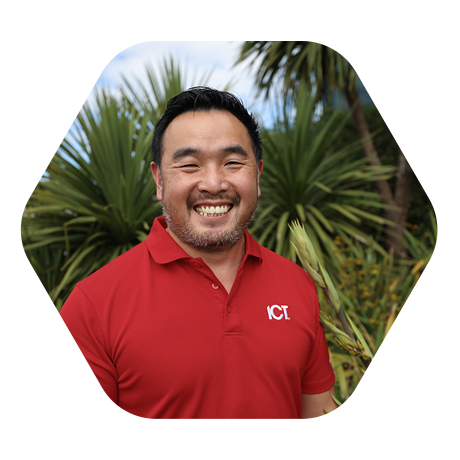 Andy Lee
Head of Sales Operations 
Andy has a background in category/product management in the retail space. With a great understanding of how to manage and promote products from a customer standpoint, he brings valuable insight to the sales team. Outside of work you'll likely find him running around on the hockey turf, knocking down pins at a bowling alley, or taking his car apart and hoping he can put it back together. When it comes to relaxation, Andy is often in front of a PC playing games or in front of a TV watching the Lakers, where he often finds one of his four cats on his lap.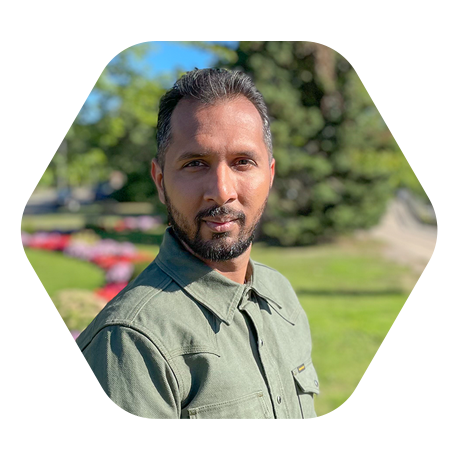 Ronald Goolcharan
Inside Sales Representative (Canada)
Originally from Trinidad and Tobago, but now residing in Canada, Ronald has spent 15 years in the security industry, and continues to love all aspects of its continued growth. An explorer at heart, he loves being outdoors, taking long drives, and discovering new places (and Canada has LOTS of places to discover!). He's super excited to join the spirited ICT family, and to be working alongside new colleagues, as we learn and grow together.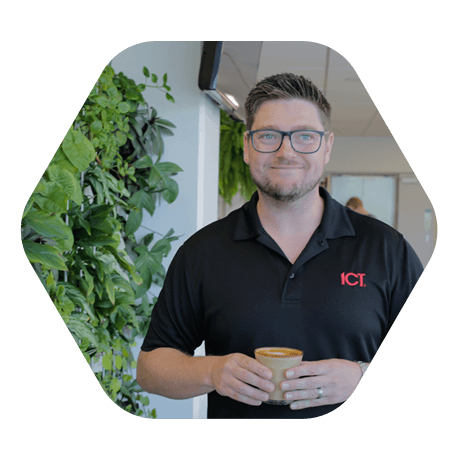 James Hunt
Marketing Manager 
James has more than 12 years' experience in marketing and has worked with a range of leading brands that include FUSION, Ideal Electrical Suppliers, Volkswagen and Audi. James lives and breathes technology, innovation and creativity. With a young family you will typically find James and his kids exploring, riding bikes or adding an extension to the tree house. With a love of rugby, motorsport, fishing and the outdoors, the weekends are always full of excitement.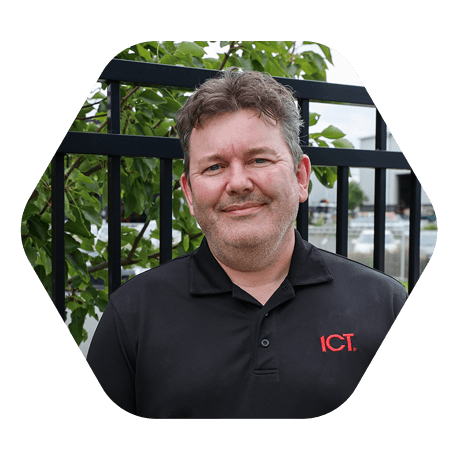 Derick Sherwood
Technical Support Manager 
Derick has an extensive electrical background, and previously specialized in automation & lighting systems. He has more than 16 years of experience in technical service and brings a wealth of knowledge to the support team. Married with two sports-mad teenagers, he spends a lot of time providing a 'taxi' service to their sports events. He still plays club hockey and is a member of ICT's summer hockey team. He loves to travel, and can't think of anything more enjoyable than lying by the pool with a good book in sunny Fiji.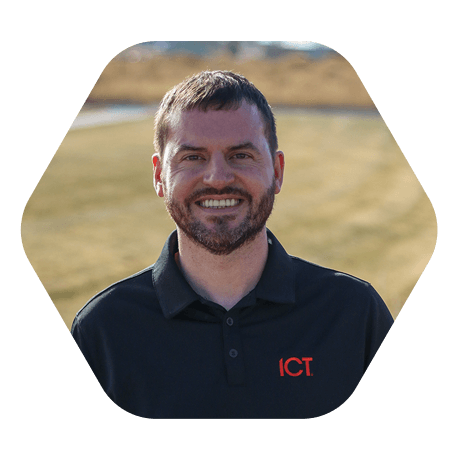 Daniel Lipscomb
Technical Support Manager
Daniel is part of the US Technical Support team, where he enjoys sharing his wealth of technical expertize with our customers. He describes his guilty pleasure as new technology, be it phones, PCs or TVs. Daniel also loves camping and back-packing in the mountains (which are perfect pastimes when located in Denver, Colorado) and seeing live bands at concerts. Unfortunately, he and his wife Rebecca will be far too busy for these pursuits following the arrival of their second child. They are also very very tired...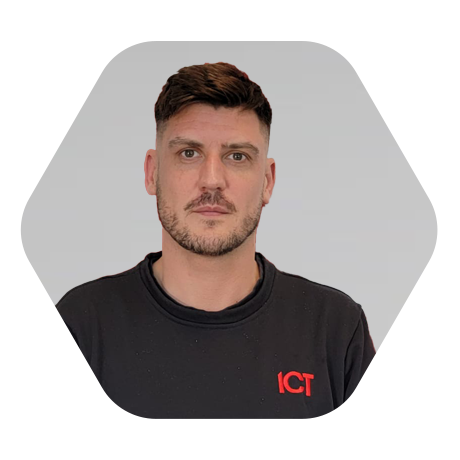 Alan McCarthy
Technical Support Manager
Originally from Dublin, Ireland, Alan has lived in Canada for the last 3 years. Rumour has it, he does not miss the rain but knows how to cook a hearty Irish stew! He has a background as a radio network engineer and has also worked in IT management. Outside of work, when he's not busy entertaining his 2-year-old son, he enjoys soccer, rugby, and Formula 1. He also holds his pilot's license and flies light aircraft whenever he can.