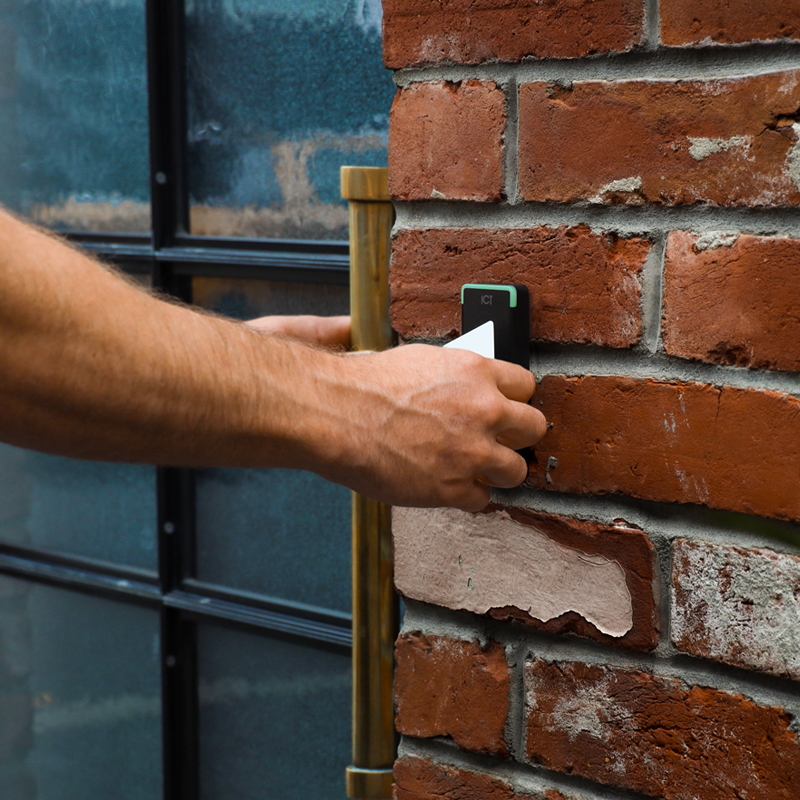 Commercial access control solutions for all businesses
Access Control
Moving beyond the traditional approach to physical access control, an ICT Protege system is an all-in-one platform that brings together intruder detection, door access, and building automation for complete management of your site security.
What is access control?
How you protect your staff, customers, visitors, stock, and spaces within a building is the corner stone of a well-functioning access control system. Your access control solution should help your business minimize risk and create a safe environment by controlling who can enter a building or access specific areas within the premises. When done well, access control systems should enable effortless movement and enhance the overall efficiencies of day-to-day business.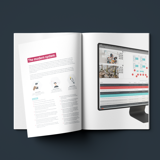 Access Control 101 - The Guide
Not sure where to start? We've created the complete beginners guide to access control systems. Key topics covered in this guide:
What is access control and why it matters
The evolution of access control - The basic parts that make up a functioning access control system
Understanding credential types and security
System expansion capabilities through integrations
Choosing the right solution
A glossary of key terms
Get a top rated access control system
Whether you're a small business needing a scalable solution or a large corporate enterprise project with thousands of access controlled doors and complex user requirements, Protege's leading commercial security systems provide a comprehensive and flexible tool kit to meet the evolving needs of today's savvy business owners.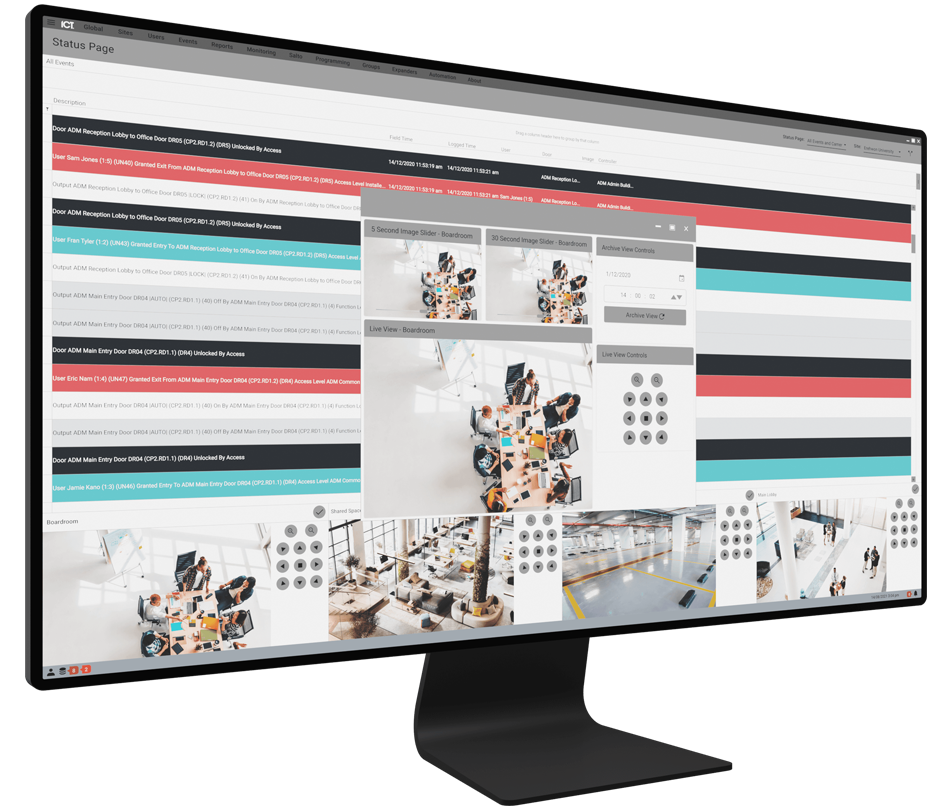 Property Security Management Simplified
While access control, building automation, and intrusion detection systems have traditionally worked independently of each other, ICT brings these together to provide a single cohesive and unified physical security solution. With a single interface to view and control everything you need to keep your property secure and running smoothly, there's no need to double-up on systems that don't talk to each other.
Protege is end user focused by design
Whether you are managing a basic 2 door access controlled commercial building or a 10,000 door university campus, many of the core building blocks of Protege WX or GX are designed to enable quick access to core functionality
Users
Easily manage access permissions and automatically sync database contacts with an external management solution using datasync
Intrusion
Pinpoint accuracy of intrusion events by linking to door records and camera events where available
Events
Create event reports for audit and compliance requirements or tailor custom reports for area counting or time and attendance
Doors and Floors
Secure areas with door groups and access rights. The ability to manage permissions are as flexible as your business requirements
Occupancy Levels
Create muster reports that are linked to areas for health and safety requirements. Never exceed the max capacity of a space with automated notifications and restriction protocols.
Third-Party Integrations
Connect Protege to a growing range of third-party integrations for a unified one card access control solution. Wireless locking, elevator control, wireless sensors, intercoms, and more.
Talk to us about your access control requirements
Whether you're a system integrator looking for a solution to sell, a consultant looking for a secure platform to specify, or an end-user looking for an intuitive tool to keep your people and your property safe - a Protege GX solution can benefit your organization.
If you have any questions, would like further information, or would like to schedule a demo with one of our sales team, enter your details and we'll be in touch shortly.
Secure your future.
ICT in Industry
With thousands of systems installed worldwide protecting people, property, and information, ICT has a prestigious customer base and a strong presence in a broad range of vertical markets. Explore ICT's access control solutions by vertical to learn more about Protege's expandable hardware and customizable software systems.
Available Resources
If you'd like more background on related security technology, these blog articles will get you up to speed on the components that work together to create a high security access control solution. Selecting the right access control solution for your business is critical to protect your investment today and into the future.
Cards, Fobs, and Mobile Access Key Credentials
Whatever card technology you require, ICT has a secure and cost-effective solution to meet your access control needs. From the industry leading security offered by MIFARE DESFire smart cards, to the convenience and functionality of mobile credentials, find everything you need in our guide to Choosing Credentials and Card Technology.
Proximity RFID Door Readers
Smart, stylish, and secure, ICT's tSec door readers have a solution for everyone, no matter your access card system needs. Our RFID door lock is multi-technology compatible for an easy transition path from less secure 125kHz technology to 13.56MHz smart cards, fobs, and mobile credentials via Bluetooth/NFC.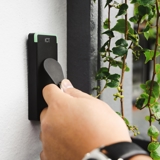 Integrations
Our focus on open technology means your security and access system can be even more useful thanks to seamless integrated video and access systems such as video surveillance, building management systems, wireless locking, elevators, and intercoms. We also offer a suite of custom integration tools giving you the freedom to make it your own.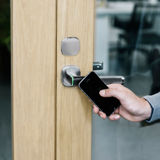 Secure Communication
Make the choice between an intelligent RS-485 connection for fast, flexible, secure communication, and direct integration with Protege systems, or OSDP for compatibility with all standard access control systems.