Choose a job you love, and you will never have to work a day in your life.
We like to use the word 'job' loosely, because working here is more of a lifestyle choice that offers you the opportunity to be part of something great.
We believe the key to a rewarding career is the right mix of challenging work and surrounding yourself with great people. We provide a stimulating working environment, an awesome team to work with, leading edge technology, and have aspirations to conquer the world. If you count initiative, a strong sense of responsibility and a healthy team spirit among your personal traits, then we'd like to hear from you.
We're currently looking for the following people...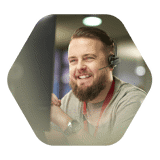 Technical Support Representative
Melbourne, Australia
A unique opportunity has arisen for a Technical Support Representative that can provide superior technical support and unrivalled assistance to our customers through management of inbound call queues and in-house ticketing systems.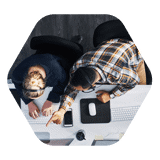 Technical Support Representative
Denver, USA
If you are the kind of person that loves technology, is interested in tinkering with things in your spare time, has technical aptitude and enjoys problem solving, you may be exactly what we are looking for...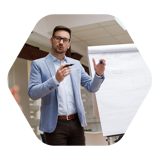 Regional Sales Manager
Montreal, Canada
Are you a proactive relationship-builder and motivated networker with technical aptitude, seeking an autonomous role within a dynamic company? We're seeking a Regional Sales Manager to cover Montreal and the East Coast... 
Become our newest team member
If you don't see something that matches your skill set, don't worry! We're always on the lookout for superstars to join our team and would love to hear from you. Send through your CV and a covering letter explaining the sort of role you're looking for and what makes you a superstar. Go on, you have nothing to lose.