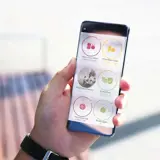 ICT Mobile Solutions
Access and control.
In the palm of your hand.
Mobile Credentials
Mobile Credentials are virtual credentials that provide card-free access via a smartphone.
As an end user, mobile credentials provide the flexibility and added convenience of card-free access from a mobile device. No more issues with lost or forgotten cards and tags. Simply present your smartphone within range of the reader to gain entry. Customize the read range, and you don't even need to take your phone out of your pocket.
As an integrator, mobile credentials eliminate the time spent handling physical access cards, and with everything managed online, there's no shipping so customers can access them immediately. Multiple credentials can be stored on a single device – which is great for those managing multiple sites.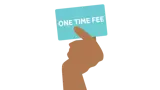 No subscription fees – a one-time only purchase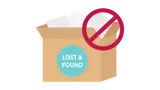 1 in 5 people reported losing an access card in 2019. The loss of a smartphone is likely to be noticed immediately and acted upon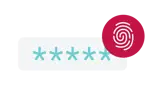 If the phone is lost or stolen, several layers of authentication and built-in measures against attacks keep your site security secure 
Revoking credentials for former employees and tenants is easily managed inside Protege. No more hoping they remember to bring the access card or key back
Built-in measures stop users from forwarding their mobile credentials and users are much less likely to share their phones, stopping credential sharing in its tracks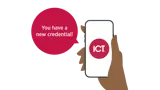 Mobile credentials are sent via email so new employees can hit the ground running. Set the date range for when the credential should be available - a stress-free solution for temps and fixed-term employees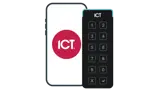 Embrace bring your own device with hybrid readers capable of recognizing NFC for Android and Bluetooth® for iOS and Android devices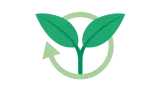 Easily decrease your environmental impact and take the steps to making your place sustainable by switching to plastic-free mobile credentials
Discover the use cases and resources on how a mobile credential can benefit you and your customers by checking out our mobile credential page
Control your site from your smartphone.
Use the Protege Mobile App to monitor and control your business while on the go, all from a touch of your smartphone. With the swipe of a finger you can connect to any of your sites, check the status, arm or disarm, control lights, locks, signage, heating – even cameras - from anywhere, at any time.
Instant Awareness
No more second guessing whether you set the alarm before you left the office – the app provides instant awareness of system status, and enables you to arm or disarm with a simple tap.
Convenient Control
A couple more taps and you have the heating and lights turned on, transforming a cold, dark, unwelcoming office into a warm and inviting environment.
Peace of Mind
Subscribe to push notifications to receive alerts of system or sensor activity. As a business owner, you see that the system is disarmed at the start of the day, and rearmed when everyone goes home.
Protege Mobile SDK
The ICT Mobile Software Development Kit (SDK) is a valuable tool for combining access control functionality with an existing app, using ICT mobile credentials. By providing access to our mobile APIs and services, we make it possible for developers to build integrations allowing third-party apps to access and transmit mobile credentials for use with ICT readers and access control systems.