Unified access control security systems are just the beginning. At ICT we're passionate engineers, developers, designers, manufacturers, and visionaries. Brought together by a goal: to create safer communities through innovation.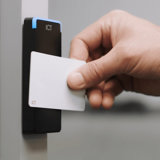 Why we innovate
Easy to use and security technology are words that don't usually sit next to each other, but together can create a truly powerful security system. This was the vision when founder Hayden Burr launched ICT and this is still our direction today, tomorrow, and the next. Everything we do supports this vision and points us forward, from the very first iteration of the Protege platform (Protege SE), to the globally adopted enterprise powerhouse Protege GX, which our customers enjoy today.
For too long, access control and intrusion detection were siloed offerings, usually manufactured by separate organizations, configured using different software, and would typically operate independently of each other. Hayden brought these together to launch the first unified platform where access control and intrusion security worked together, opening a range of new functionality and reporting for security and access control installers and end users. Imagine an alarm triggered in a large office building but not knowing where? Your access system reports a forced door at the back entrance, but the two don't connect. This is the problem the unified ICT solution solves: Protege reports a forced door at the back entrance which triggers an alarm notifying security teams to the exact location of the intrusion event.
Taking this a step further, ICT's unified platform enables programmable functions and building automation. Double badging on exit unlocks the door to leave, sets the alarm, turns off the lights, and shuts down the HVAC. Now that's innovation that works for you.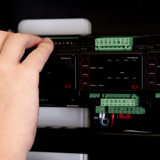 Hardware Design
Easy to use electronic technology doesn't end with our software. Our vision for simplicity in innovation extends to our hardware. Taking the industry standard DIN Rail form factor usually reserved for electrical cabinet installations, we engineered our hardware to fit alongside these components. From a security and access control installer's perspective DIN Rail installation is quick, compact, simple to maintain, and easy to expand on.
Traditional security circuitry uses open PCB boards which are susceptible to damage and environmental ingress. Using an enclosed design protects the internal components, while providing a clean and secure installation. ICT's DIN Rail design is carried across the controllers, expansion modules, and power supplies – an entire unified security and access solution is possible with space saving DIN Rail technology.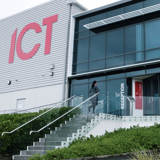 Manufactured in New Zealand
High performance in all we do - that's the Kiwi way. From conquering the heights of Mt Everest, to intimidating those on the rugby field and displaying leading innovation on the water in the America's Cup – New Zealand embraces innovation and high performance.
The standards we set for ICT team members are high, and you can expect even higher standards from our solutions. New ways of thinking have led ICT to revolutionize the market with a unified approach to access control and intrusion detection.
100% of the products manufactured in New Zealand are subjected to rigorous testing and quality control standards. Sitting alongside the R&D house, our state-of-the-art manufacturing facility ensures complete control of the process. Quality control and a strong product release process ensures our systems function well and our hardware stands the test.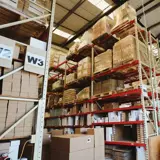 From Design to Dispatch
Because our security systems are designed in-house, we can navigate the global supply chain disruptions that hinder other organizations. We provide our customers with the certainty that's needed when quoting and installing a world-leading, high security access control system. With manufacturing in New Zealand, dedicated ICT administrated warehousing in Australia, The United States, and Canada alongside key distribution partners in Europe and Asia - we've got you covered, from design to dispatch.
If you share our passion for innovative design and are looking for certainty in supply