Benefits of ICT Keypads: Part 2
Your Arming Options
Did you know that ICT keypads are capable of so much more than arming and disarming areas? In this blog series, we'll explore how your clients can use their keypads as the central point to control doors, easily defer arming, manage users, and even check the status of areas and events. The wide range of capabilities a keypad provides can make both yours and your customers lives so much easier, as managing access and control becomes as easy as 2 key presses.
This is part 2 of our keypad series – if you've missed part 1, you can read it now.
Jordan's International Recliner Company
Let's think back to our earlier scenario with Jordan's international custom recliner store. Jordan's called you looking for a way to secure her site in Auckland, New Zealand, which is made up of a showroom, an office, a staff area, a production facility, and a warehouse. She also has her stores in Wellington, Christchurch and across Australia. Jordan is looking for more details about how the keypad can help her maximize efficiencies for her business.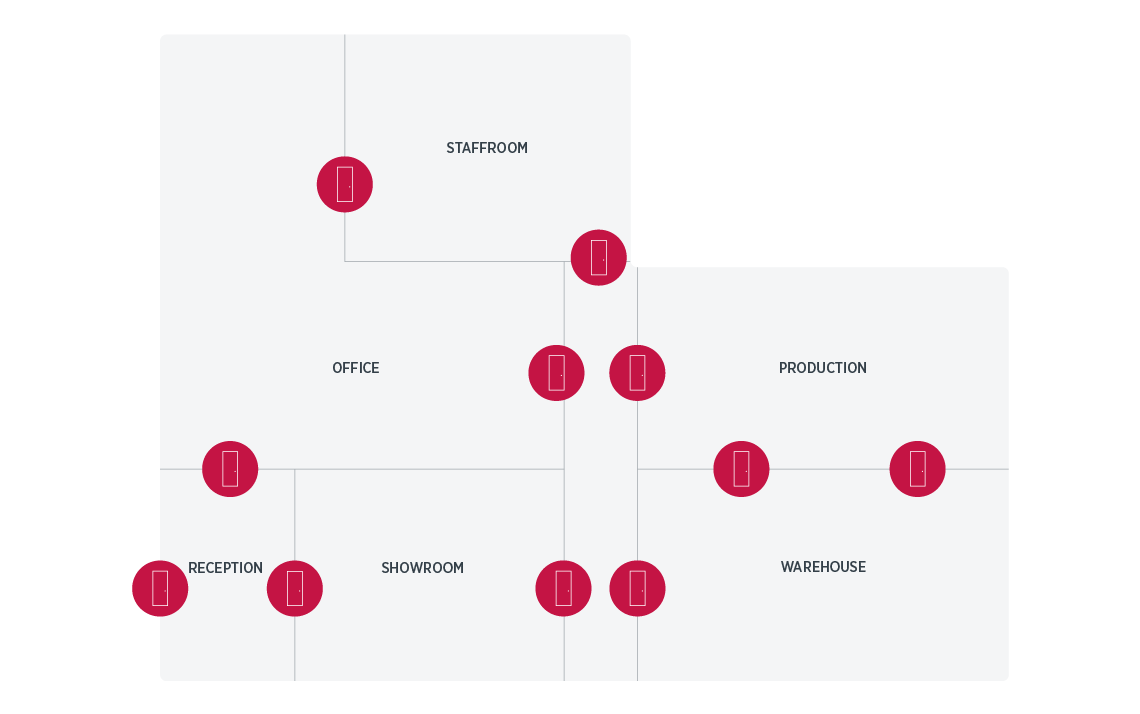 The Benefits of Protege Keypads
In our previous article we explored the benefits of area group arming and door control, as well as arming and disarming child areas. Now let's look at additional ways Jordan, her staff, and her business can use an ICT keypad:
Defer Arming
Defer arming delays the system from being armed. While areas can be armed automatically based on a schedule, Jordan wants her employees to have the freedom of flexible work hours and to stay late if they choose. So, she can use the defer arming feature to warn anyone left in the building that the system is about to arm. Staff still on site can enter their PIN to defer arming for a pre-configured period of time or enter the number of hours (between 1-9), they want to delay arming for, depending on how the system has been programmed. The defer arming event will be sent to the monitoring station with the users credentials, so Jordan and the security company know that someone who is meant to be in the building, is there.
Defer arming ensures that the system still arms automatically once the defer period lapses and everyone's left, and nobody has to remember to reset the system. Jordan can now allow her staff to stay late without worrying about whether the alarm is set after they've left, opening up more flexible work opportunities.
Force arming
Force arming allows users to quickly arm the system at the keypad, without waiting for all inputs to close. Let's say Jordan is in a rush to leave one evening but the motion sensor by the office was triggered and the input hasn't closed. She can use the force arm feature to temporarily ignore the sensor and secure the building. Once the input closes, it is no longer ignored by the system and the area will generate an alarm if the sensor is triggered opening the input again. This gives Jordan more options for arming her building quickly, while still keeping things secure.
Stay arming
Stay arming allows users to remain in a protected area while partially arming the system, simply by inputting a PIN code and pressing the Stay key. This is ideal for when Jordan or her staff are working late as it allows the perimeter of the building, such as external doors and windows to be armed, while leaving staff safe and free to move around inside. Stay arming gives Jordan more options and allows for flexible work arrangements that suit her staff's needs.
With so many choices available it's becoming obvious to Jordan how easy to use and hassle-free the ICT keypads are, and how much peace of mind it will provide when she's not in the building. 
To learn more about these features and how they can be programmed so your clients get the most out of their keypads, check out the following documentation:
To find out more about our keypad range, check out the following links:
Conclusion
In the second part of this ongoing series, we've continued the journey of showing clients, like Jordan, the benefits of ICT's keypad range and how they make building security stress-free and seamless. To discover even more about the features available, keep your eyes on your inbox for next week's installation.