Please note that HealthSafe Secure Pass is currently only available to customers within New Zealand and Australia.
High security meets visitor management technology
Integrating HealthSafe SecurePass™ with ICT's Protege GX system enables you to unlock enterprise access control and intruder detection alongside staff, visitor and contract management technology.
HealthSafe SecurePass is a cloud-based staff, visitor, and contractor management solution with multi-site capability, developed to support business H&S obligations by managing inductions and communicating site-specific H&S information.
Why integrate with HealthSafe?
With an integration in Protege GX, your health & safety governance is assured. Staff or contractors cannot access your site unless validated by Securepass. Featuring geo-fencing technology and QR code check-in/out for a complete contactless solution.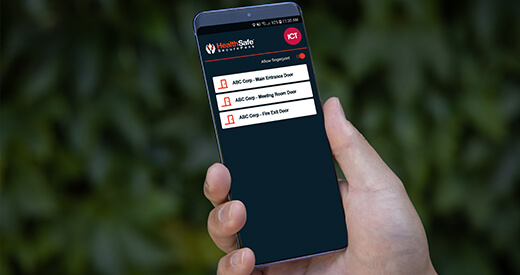 Integrated Access Control
With access level and door groups linked to user rights in Protege GX, you can ensure contractors only get through the doors they need to.
Use either a secure ICT access card to move through approved areas or utilize the HealthSafe contractor app. This enables the HealthSafe app to provide contactless site check-in/out.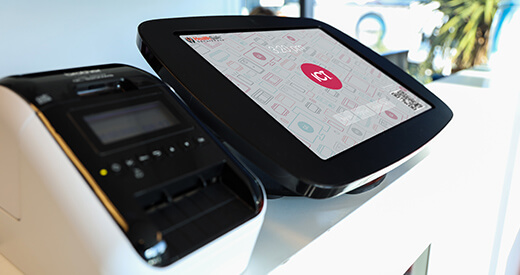 Health & Safety Due Diligence
Staff, visitors, and contractors are made aware of the health and safety, and fire compliance requirements for your business. Each person is required to read and accept the Safety Briefing, Evacuation Plan, Hazard Identification process, and to view the Hazard Register before entering the premises.
SecurePass supports your evacuation process by displaying a list of who is on-site allowing you to confirm if they are safe in seconds.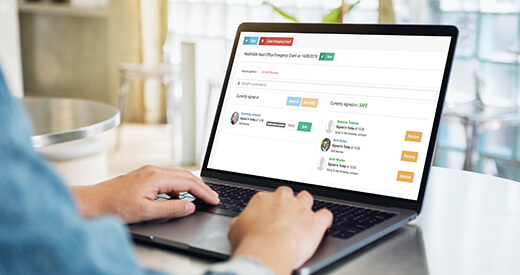 Evacuation Management
Convey critical instructions in an emergency via SMS to all contractors on-site. Using the IM Safe tracker, contractors can respond to the message to report back whether they are safe or require assistance. All managed in real-time from the intuitive SecurePass dashboard.
In addition, a shake for support trigger from a mobile device will notify home base of an emergency. In lone worker situations, this shows who and where the activation occurred.
Want to find out more?
HealthSafe SecurePass is designed to protect people and businesses, along with saving lives. This off-the-shelf SaaS system is built around simplicity and ease of use which is highly customizable, scalable, and feature rich.
When integrated with ICT's enterprise access and security solution you receive uncompromised protection for any site.
Secure your future.
High Security Integration
ICT intrusion solutions are trusted to protect people and property all over the world, and for good reason. As a leading innovator in the security sector, the focus on keeping people safe has never been more evident. By integrating the HealthSafe visitor and contractor management solution with Protege GX you are providing full 360° protection.
Contractor business and employee information are synced from Protege GX to SecurePass every 24 hours. Once a contractor has completed the health and safety check-in procedure, they can access the SecurePass app with embedded ICT credentials for access control.
Ready to take the next step?
When integrated with ICT's enterprise access and security solution you receive uncompromized protection for any site.