Protege GX Software and Firmware Updates Available
Protege GX firmware v.2.08.1360 and software v.4.3.341.5 are available now.
These updates include big fixes for periodically polling for a cloud connection, feature enhancements for Aperio integrations, offsite reporting, function outputs, and cellular modem support, as well as new features.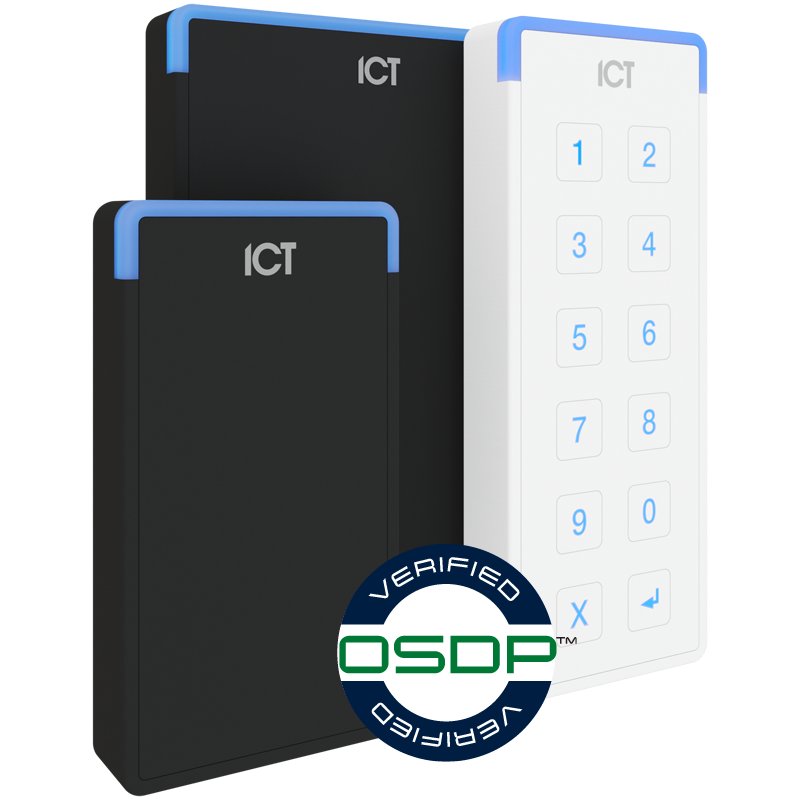 OSDP 2.2
Protege GX firmware and software has been updated to now support the OSDP 2.2 standard. These updates see improvements to setting up OSDP readers, with configuration and installation simplified and streamlined.
OSDP (Open Supervised Device Protocol) is an encrypted open-source protocol, that enables interoperability between access control systems while ensuring the communication pathway is secure. 2.2 of the standards brings further improvements to this interoperability. 
OSDP uses RS-485 protocols coupled with AES-128 encryption for secure channel transmissions. It improves credential security with bi-directional (or full-duplex) communication, meaning the controller can talk to the reader and let it know whether that credential is allowed in that area or even if it's a duplicate. 
Because of the improved interoperability, readers and access control panels can now talk to third-party products. OSDP is also more cost effective to install. Twisted pair cables mean you can run cable up 900 meters (approximately 3000 feet) – that's 6x the amount compared to traditional Wiegand.
ICT tSec readers are certified and verified to support OSDP 2.2 and are readily available for your upcoming project requirements.
Pair OSDP with a MIFARE DESFire smart card and ICT Protege controller, and you have a completely encrypted communication path from card to server.
For more information on prerequisites and programming, please see Application Note 254: Configuring OSDP Readers in Protege.
Modbus Client Integration
The Protege GX controller can now act as a Modbus client, in addition to the existing Modbus server integration. The Modbus client can be used to monitor and control analog registers and connected server devices, such as temperature sensors and light controls.
Custom Alarm Sounds
You can now program unique, custom sounds for operator alarms in the Protege GX system. This enables personnel to differentiate between the types of alarms and respond appropriately, quickly and efficiently.
Download the Update
To download the firmware update, check that you're logged in to your website account and go to Module Firmware page and select the relevant product.
For the software update, check that you're logged in to your MyICT account and navigate to the Software Update page. Enter your Protege GX software serial number (SSN) to download the update.
Full details of the improvements, features, and resolved issues can be found in: