ICT gains class 5 certification
ICT gains Class 5 High Security Certification, joining a select number of manufacturers.
ICT intrusion solutions are trusted to protect people and property all over the world, and for good reason. As a leading innovator in the security sector, amongst current Covid restrictions, the focus on keeping people safe has never been more evident.
With this in mind, we are proud to announce that ICT has been awarded Class 5 certification by the Australian Security Industry Association, joining a select number of manufacturers. Class 5 certified solutions are recommended to protect government agencies, correctional facilities, data centres, financial institutions, energy utilities and other specialised sites. This makes the ICT range a compelling option for any property owner or specifier looking for the highest security solution. For a list of current ASIAL certified manufacturers, click HERE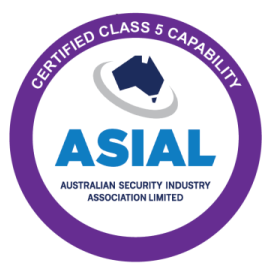 Products and software covered by this certification include Protege WX, Protege GX, the ICT tSec card reader range, ArmorIP internet monitoring and more.
John Fleming, General Manager for ASIAL says "ICT have demonstrated their product range is capable of securing high value sites, this certification is testament to their ongoing commitment to the security industry".
This certification from the Australian Security industry association refers to the Australian/New Zealand standard AS/NZS 2201.1:2007. AS/NZS 2201 comprises a series of Intruder Alarms standards which include mandatory, optional and advisory specifications applicable to all elements of an intruder alarm system.
The ICT Class 5 systems use the latest digital rolling key encryption security standards to protect against all known vulnerabilities, ensuring alarms are always reported. Onsite disarming features 900K combinations, with 6-digit PINs or biometric recognition, plus encrypted remote access and transmission to a monitoring station.
Example Class-5 System Installation:
Hayden Burr, CEO and Founder of ICT says "I am proud of the collective team effort that has gone into achieving this certification. Adding Class 5 to our already extensive list of high security certifications further reinforces that ICT is the right product for the job."
Certification for a Class 5 intruder alarm is based on the whole solution and integration implementation, not just the technology alone. Detailed documentation, operating procedures, and regular maintenance is required on the system.
At a minimum, annual maintenance is required by an authorized provider and any faults rectified as soon as possible. This is followed by detailed reporting which is signed and sighted by both the technician and client. The report will include alterations required to maintain compliance and any recommendations for performance improvement.
Class 5 solutions must include the following:
As built documentation including detailed plans
Logbook
End user training
Warranties of all installed equipment
Full maintenance schedule
Written advice on remote access
99.95% uptime to monitoring (local/remote) with polling every 20 seconds
Responsibility for compliance of the system ultimately lies with the client.
Without a Class 5 system sites are susceptible to sophisticated attacks, rendering high value assets unprotected. Although ASIAL members account for approximately 85% of the Australian security industry, there are other certifying bodies that offer AS/NZS2201.1 Class 5 certification. ICT does not claim to be the only New Zealand based manufacturer with this accreditation.
For more information on the ICT Class 5 certification please reach out to our friendly sales team.