Allan Wick on access control trends in 2023
As technology continues to evolve and more businesses work online, the ongoing digital evolution of access control and security is becoming increasingly important. Not only does it allow the deployment of the latest security standards/offerings, but it provides many benefits including increased security, along with cost and time savings, and improved oversight.
We asked Colorado based security influencer Allan Wick to talk us through 4 key trends for access control and security in 2023.
Trend 1 - Wireless security
While it's not a recent technology, I think we'll see a continued increase in wireless locks deployed to supplement, or even replace hardwired ones.
In some cases, it just makes sense. Even in my company some of the runs were hundreds of feet, going through the overhead, running conduit. The labor just adds up, as most of the integrators don't just have one person on the ladder because of safety. So, if you drop a wireless device in there, you save on labor and materials as many environments require conduit as well as the cables.
Batteries on the charge
Improving battery technology means they typically only need to be looked at once a year or less, so it's not every few months like it used to be. And if the device is built so it's easily changed like a small little lithium battery or something you put in your watch, the security guard can go around and change that - you don't need a technician to do it anymore.
So as a security manager, with labor and material savings plus other efficiencies, I just think that in many cases the future is wireless.
Trend 2 - Cloud based security
A lot of platforms want you to move to cloud-based security, because it's easier on everybody and there's advantages versus on-premises like automatic updates. But in some industries, compliance regulations make it impossible to use cloud.
Working groups have looked at this to see how it could be made possible. It's about writing the regulations so there are proper steps to ensure that the information is secure in the cloud. When I left the industry, they were pretty much believing that the security was there.
Bottom up, not top down
Rather than top-down adoption lead by big industries, it's going to be bottom driven. Smaller businesses are going to be forcing it up because they want it and don't care as much about security.
So, for non-regulated industries, say a startup or small or medium enterprise, it comes to a tipping point. When it's cheaper, easier, and more efficient for companies, then they'll look to do it.
That said, on-prem is definitely more secure, and not going anywhere versus cloud.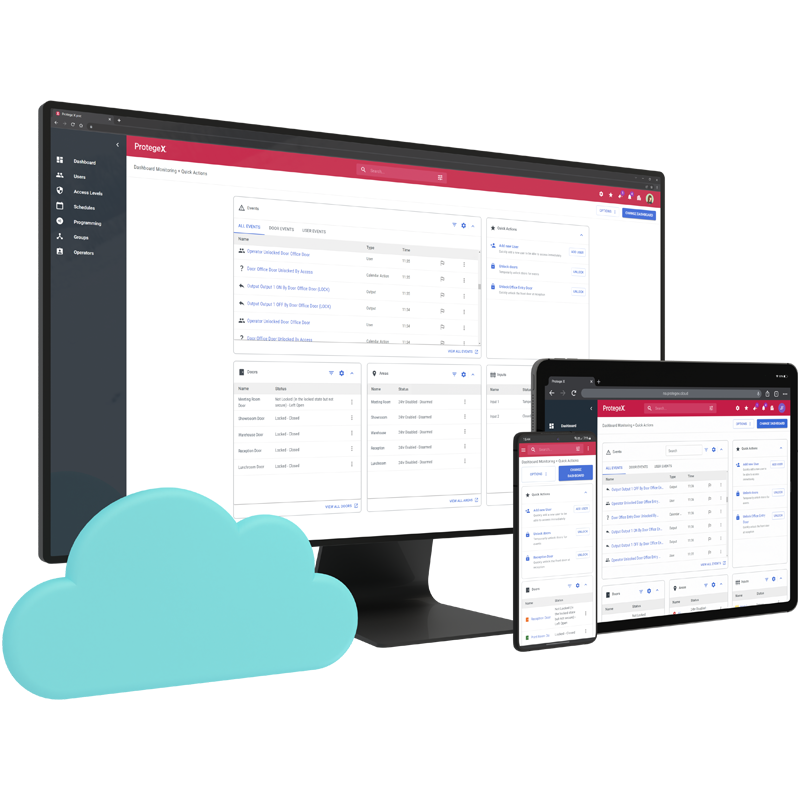 Trend 3 - Mobile Credentials
Mobile credentials are going to be a game changer. I mean you can open a lock with your phone. So instead of giving somebody a key or an access card, it's on their phone.
At Tri-State, we had 35 entities and over 2000 people that were not in our company that we issued keys or credentials to so we could dispatch them to throw a circuit breaker at a substation 300 miles away. We had to implement it and control it. It was insane.
You also have to run annual audits as people lose keys. Our regulation was if you lose 3 keys, you must rekey all those substations in that group, so it got to be a nightmare.
A single instance
Now you can give an electronic key for a single instance, a security operations center could send an e-mail or a text to a person in the field. They open the door, get in there and do their job. Then when they're done, their access goes away.
Once single use, or reusable mobile credentials become widespread so we can use them like this, that will be the game changer.
Trend 4 - Multifactor Authentication
With more businesses requiring their staff and customers to use multifactor authentication for online access, I also see this on the increase for access control.
Whether you're logging into your bank account or another business, you're no longer able to just use your ID and password, they've gone to multifactor. Whether it's just logging in to the software or using a device to get into a remote facility, with access control it's going to be a continual evolution down that path.
End users mindful of multifactor
Some customers, particularly in small entities, may look at multifactor authentication as an irritant. But it's incumbent upon security companies to make it secure so people can't hack in. So yes, it's an irritant for me every time I see a new multi login come up, but 20 years from now nobody will care, because it will just be the norm.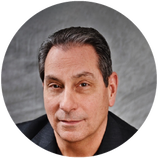 Guest Post written by Allan Wick
Allan Wick has over 30 years of experience in the security industry. He's an expert in compliance requirements, and recently retired from his position as Security Manager at Tri-State Generation & Transmission Association.
After two decades in the military, Allan also worked in financial private investigation, and has been a volunteer leader in many organizations including ASIS International and InfraGard. Since retirement, he now enjoys travelling with his wife when not enjoying life in Colorado.