Update to Protege GX integration with DW Spectrum
A key aspect to the ICT philosophy is the ability to integrate with other systems, simply and seamlessly. That's why we've updated our Video Management System (VMS) integration with DW Spectrum.
Protege GX now supports integration with DW Spectrum VMS v5.0.0.35746. A seamless integration between Protege GX and the DVR server is provided through the Protege GX DW Spectrum Video Service. This integration enables security personnel to control cameras and view live and historical video footage from within the easy-to-use Protege GX interface – they can even be embedded directly into the Protege GX status pages, allowing for complete oversight of the premises.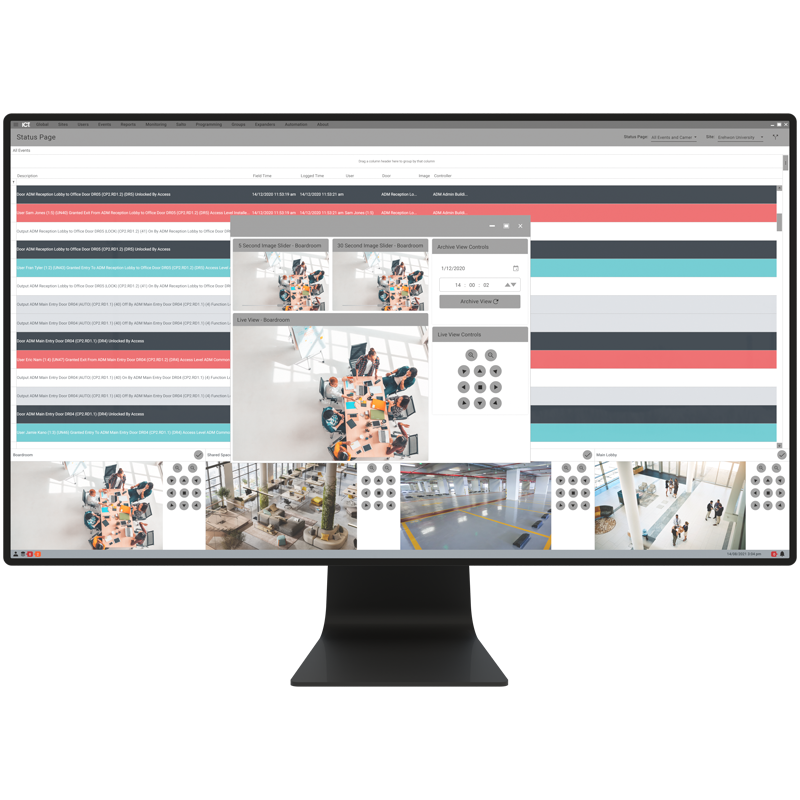 The high-level interface provides bi-directional exchange of information, enabling the communication of PTZ triggers and alarm interfaces back to the DVR. If desired, VMS events such as 'Motion Detected' can be monitored directly in Protege GX for a smart security solution.
Protege GX feature support for DW Spectrum v5.0 also enables operators to:
View live, historic, and archived video footage.
View live or archived video footage directly from an event associated with a camera.
Automatically launch a camera view window when specific types of events occur.
Embed cameras into a status page.
Send pre-set PTZ commands to the VMS in response to a Protege GX event filter.
View HLI events such as motion detection and camera input directly in Protege GX.
Use Cases
This integration can benefit a wide variety of industries including:
To find out more about how Protege GX integrates with DW Spectrum and information related to the supported version, please see Application Note, AN-266: DW Spectrum Integration with Protege GX.
Your Protege GX Software must be 4.3.298 or higher. If you haven't done so already, we recommend updating to the latest version, so your security is up to date. To do so, please head over to the Protege GX Software Updates page. You will need a valid myICT login to access the software.