The international ICT team is expanding
As we continue to grow, here's the latest new faces we're excited to add to our global teams!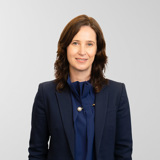 Sarah Thompson
Chief Product Officer
With a background in strategy development, business transformation, and executive leadership, Sarah brings a wealth of experience and expertise to lead the growth of ICT's customer-focused product management capability. Hailing from the South Island of New Zealand, Sarah has spent time living in the US and UK before settling back down in Aotearoa – she has a love of dogs, snowboarding, photography, anything water related, and travelling.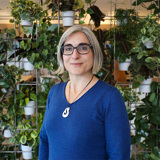 Aude Desbrières
Operational Director (EMEA)
Originally from France, Aude has been working in the telecommunication and security industries for over 20 years. Her career has taken her all over Europe, including Germany and Austria, before settling in the United Kingdom.
Aude has always been working for global manufacturing companies and helped set up EMEA headquarters for overseas companies. Aude still loves to travel and her bucket list of places to visit is always growing, however, there's one French custom she enjoys introducing wherever she goes: an aperitif before a meal.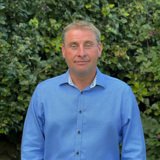 Neil Foster
Regional Sales Director (Northern Europe)
Neil has been working in a variety of roles within the security industry for 32 years - beginning as an engineer, he then moved into sales and project development roles. Origins in engineering mean Neil has developed a strong technical background, allowing him to have a full understanding of the systems and solutions he offers. Outside of work, he and his family have a keen interest in the equestrian world – spurred by his daughters ' love of horses. Neil is a top-level  British Showjumping course designer, building courses for competitions around the country.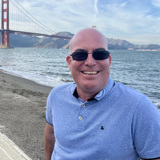 Andy Osborn
Senior Technical Manager (EMEA)
Living and working in England, Andy has been in the security industry for 25 years in a variety of roles, including installation engineer and manager, area sales,  and project manager. For the last 16 years he's been working in technical training departments for a variety of security manufacturers. In his free time, Andy loves to travel and has spent over 30 years teaching and training in the traditional Japanese martial art, Ninjutsu.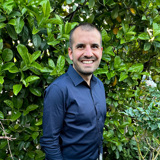 Ben Italiano
Country Manager (Australia)
Born and bred in Melbourne, Ben began his career as an apprentice electrician in the elevator industry. After a number of years on the tools, he turned to sales where he has held operations and leadership roles across a multitude of industries including construction, retail, healthcare, and commercial buildings. Weekends are mostly spent with his wife, kids, pug, and friends, visiting local cafes where he indulges his love of coffee and donuts. He also finds time for camping, four-wheel driving, and enjoying the outdoors, all while getting a Master's degree in Finance!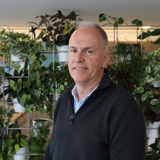 Neil Woolley
Regional Sales Manager (Western and Southern Australia)
Originally from New Zealand, Neil began his career as a fire technician before shifting focus to security and access control. He moved to Perth in 1999 where he quickly learned how far Western Australia is from anywhere else, but loves the extended summers too much to live anywhere else. He has a passion for the great outdoors, especially fishing, and spending time around a campfire with friends and family. Introduced to the world of flat whites and lattes over 20 years ago, he is also now a self-confessed coffee devotee.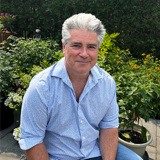 Vincent Lescault
Regional Sales Manager (Eastern Canada)
A self-described epicurean, Vincent is all about fine dining and drinking – even growing his own tomatoes and more in his garden in the pursuit of a great meal! To support this, he's recently taken to walking, jogging, and cross-country skiing. Based in Quebec, with a passion for developing and growing his professional relationships, Vincent brings 27 years of industry experience and skill to ICT.
This is only part of our growing team - watch this space to see the major growth happening with our ICT USA team!