The ICT (USA) Excellence Awards 2020
We're proud to bring you the ICT (USA) Excellence Awards for 2020 and are now seeking nominations for installers and integrators who are demonstrating inventive use of ICT technology, maintaining superior installation standards, and flying the ICT flag.
Open to all ICT partners across the United States, irrespective of size or stature, the aim of these awards is to recognize and celebrate our partners for their hard work and success.
Nominate yourself or a colleague and tell us how promoting ICT led to an interesting project, a happy customer, or an impressive sales record. This year, entries will be judged across three categories: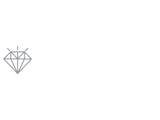 ICT Project of the Year
Whether it's creative use of ICT technology or a compelling customer success story, the key things we're looking for are inspiring narratives that showcase how an ICT solution has been used to solve day-to-day painpoints and the benefits this provides to the end user. ICT Technician of the Year
We're looking for technicians that have trained to install ICT product and excel in the field installing and commissioning solutions for customers. We are asking our integrators to look at their own staff and give their techs the spotlight. ICT Advocate of the Year
ICT has a solution for every market segment, and the ICT Advocate knows it. This category recognizes the individual who always leads with ICT and offers an alternative even when a project seems set in stone.
The first place winner (judged across all categories) will receive a round-trip to New Zealand to attend ICT's NZ Dealer Appreciation Event, a VIP factory tour, and dinner with the ICT executive team. Prize includes return flights for one and five nights accommodation.

Additional prizes will include an ICT branded Dual Tap Kegerator and a specialized Tool Pack or Gift Card.
Entries are now open and will close at 6:00pm on28 February 2020. Winners will be announced at the ICT Dealer Appreciation Event on 18 March 2020.