Keeping Your Site Secure Over the Holiday Season
With the holiday season almost here, it's essential that we remember the important things – like ensuring that your site is going to operate correctly during any shutdown periods. The last thing anyone wants as they sit down to enjoy time with the family during the festive season, is a phone call to say that the office doors are unlocked and all the lights are on.
We use schedules to control when a user can gain access to doors and areas, to unlock doors automatically, to arm or disarm areas at certain times or days, and turn controlled devices on and off or change the way they behave at certain times of day. As schedules are typically used to control access or to secure areas, we often need them to behave differently on a holiday.
There are 3 key steps required:
The holiday needs to be programmed in a holiday group
That holiday group needs to be applied to the schedule, and
The holiday mode must be set to Disabled on Holiday
The following quick tutorial videos walk you step-by-step through the process.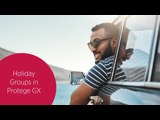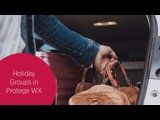 Securing your sites on the go
For the ultimate peace of mind over the holiday break, use the Protege Mobile App to harnesses the power of the Protege WX and Protege GX systems from your smartphone.
With the swipe of a finger you can connect to any of your sites, check the status, arm or disarm, control lights, locks, signage, heating – even cameras - from anywhere, at any time. Learn more about ICT Mobile Solutions.