ICT's strategic growth partnership with Advent Partners
The following is a message from our CEO and Founder, Hayden Burr, regarding today's announcement about investment by Advent Partners in ICT.
For the past 19 years, our vision at ICT has been to bring together unified access control, intruder detection and building automation all from one platform that is easy to use for both installers and end-users alike.  
As we continue this journey of innovation, I am excited to announce our partnership with Advent Partners as a strategic investor. Advent is a highly experienced investor in technology companies, bringing substantial knowledge and expertise, which will support the growth of the business globally and help accelerate the development of our leading integrated access control and security solutions. 
ICT will continue to be managed by the same leadership team, with myself remaining on as CEO. Our primary focus remains to deliver an exceptional customer experience and the highest quality solutions. You should expect only improvements in your experience with ICT, as was the mission from day one, as our customers and end-users remain the fundamental focus driving our innovative solutions forward.
ICT's partnership with Advent will further support the following business strategies: 
Accelerating growth, with planned investment in resources and capabilities.

Continued commitment to in-house research and development, with teams dedicated to progressing market leading feature and integration projects.

Preserving our culture and our ongoing focus to operational excellence and customer service.
Should you have any questions about our partnership with Advent, please do not hesitate to contact me, or your usual ICT representative. 
Regards,
Hayden Burr
Founder and CEO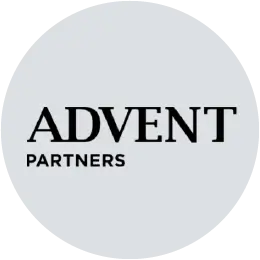 Advent is one of Australasia's leading growth investment firms with approximately ~$1b of funds under management. Since 1984, Advent has been focused on partnering with innovative companies like ICT to support their growth ambitions. Advent does this by working with leading founders and helping them build their businesses with capital, access to networks and strategic guidance. Advent has made over 90 investments and the team has over 80 years of collective experience in growth investing.
More information on Advent can be found at www.advent.com.au