Introducing the Suprema Biometric Range
ICT is now offering a range of Suprema biometric devices that integrate with your Protege access control system.
Biometric credentials provide access based on who people are rather than what they have in their possession. The ability to enter a building by simply scanning a unique fingerprint or facial pattern not only enhances security, it makes access control more convenient than ever.
You'll now find these products on your ICT price list: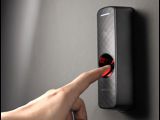 BioEntry P2
Compact IP Fingerprint Device
The Suprema BioEntry P2 is a compact fingerprint access control device featuring a powerful 1.0GHz CPU for unparalleled matching speed, a high-precision OP6 optical sensor, and the latest Suprema fingerprint algorithm for best-in-class performance. With a mullion-type design, the BioEntry P2 fits perfectly in narrow spaces and door frames.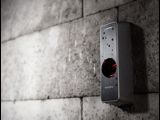 BioEntry W2
Outdoor IP Fingerprint Device
The BioEntry W2 comes with a robust, vandal-resistant housing and is able to withstand a high level of impact. Coupled with IP67 ingress protection, the BioEntry W2 is a perfect solution for outdoor applications. Advanced Live Finger Detection (LFD) technology uses dual light source imaging for improved accuracy and security.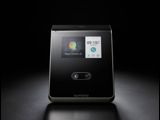 FaceStation 2
Smart Face Recognition Terminal
Powered by Suprema's latest facial recognition algorithm and a 1.4GHz quad-core CPU, the FaceStation 2 offers unrivalled matching speed, accuracy and level of security. Patented IR illumination and optical technology adapts to the environment, enabling accurate authentication regardless of lighting conditions - whether it's midday or midnight.
If you'd like to find out more about how Protege integrates with Suprema or would like to receive an updated price list, contact us today.