No Modem, No Problem: Introducing the IP Only Controller
With most sites utilizing network connectivity for offsite monitoring, the need for costly copper phone lines and modems/dialers is no longer necessary.
That's why, to align with today's business requirements, we're excited to launch our new IP only variation of our controller.
This version supports IP reporting over ethernet with the option of 4G when used with the Protege Cellular Modem - so tying up phone lines is a thing of the past.
The original controller is still available for a limited time based on existing component supply, however if you don't require an onboard dialer, we recommend the IP only controller as a more convenient method of offsite monitoring.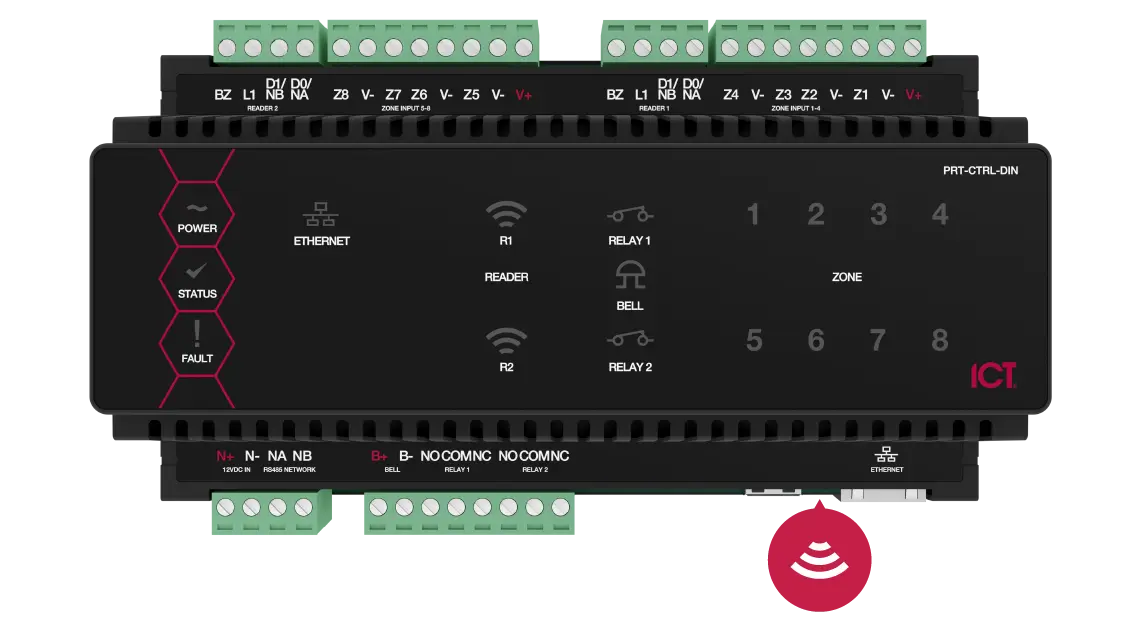 Modern Solutions with Standard Features
This model has all the amazing features you've come to expect from ICT, including:
Integrated access control for easy user and building management
Convenient and cost-effective connectivity and system expansion with onboard local inputs and outputs
Reliable communication with RS-485 communication interface and a 10/100 ethernet communications port
With advanced security features, mandatory cybersecurity regulations, and resilience to outages, the IP only controller continues the legacy of being secure by design
Factory loaded HTTPS certificate for an encrypted web connection straight out of the box
Advanced arming and disarming solutions for hundreds of areas at once
Programmable functions for logical control of outputs, doors, areas, and other devices
Integration with third-party systems for locking solutions, biometric identification systems, and more
Explore the benefits of our new version by talking to our sales team or checking out the product pages for the Protege GX and Protege WX controllers.
To learn how to install the controller, please see the following documentation:
All programming information is now contained in the new configuration guides, to allow us to be more responsive to changes in user interface and programming requirements. To learn how to configure the IP Only Controller, please see the following guides: 
Complete Integration with the cellular modem and ArmorIP
For a robust solution, integrate with ICT's cellular modem for alarm reporting. This modem operates over 4G, so if there are any network disruptions your site will continue to be monitored and report any events. The cellular modem works with any of the ReportIP service protocols to communicate with and match that of the central monitoring station, but we recommend using ICT's ArmorIP protocol for added encryption and to receive push notifications.
It can also be used in remote locations, so even if there is no internet access, you can still connect the controller to your Protege system.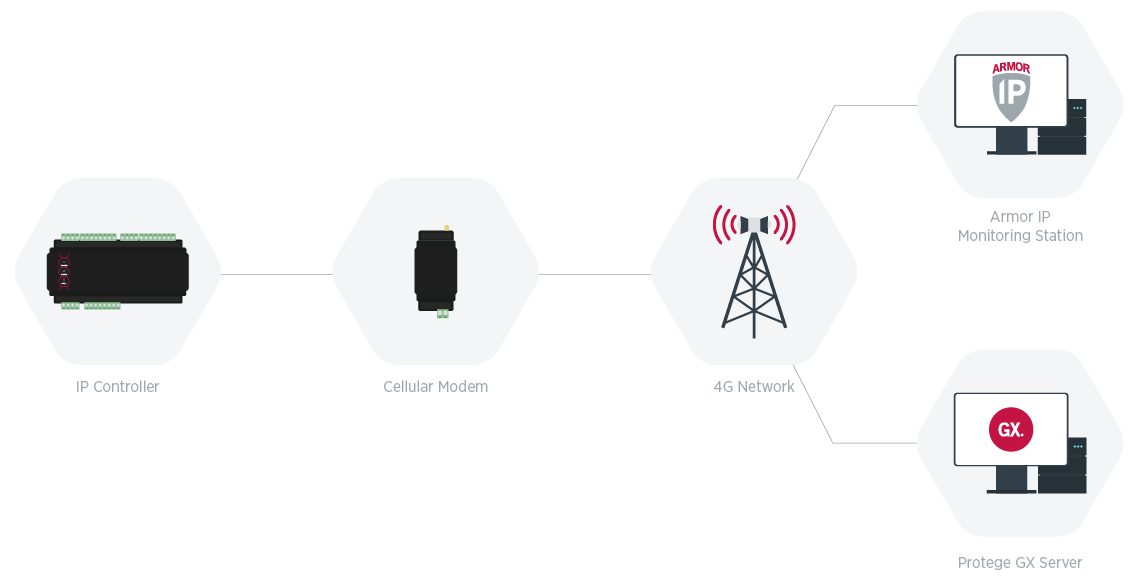 Conclusion
The IP only controller takes advantage of modern technology to bring you and your customers the next step in security solutions. By integrating with ArmorIP and the cellular modem you can create a robust and reliable solution to meet all your needs.