Protege GX Web Client: Access Control from Your Browser
These days, we expect a seamless cross-platform experience from any technology we use. Why should access control, intruder detection, and building automation be any different? ICT's Protege GX Web Client offers you complete freedom, with control over your system from wherever you are.
Providing a unified interface for enterprise clients, a solution for managing sites on the go, or even a revenue opportunity for integrators, the Protege GX Web Client provides an easy to implement and cost-effective option for anyone who wants to manage their security system in the most flexible way.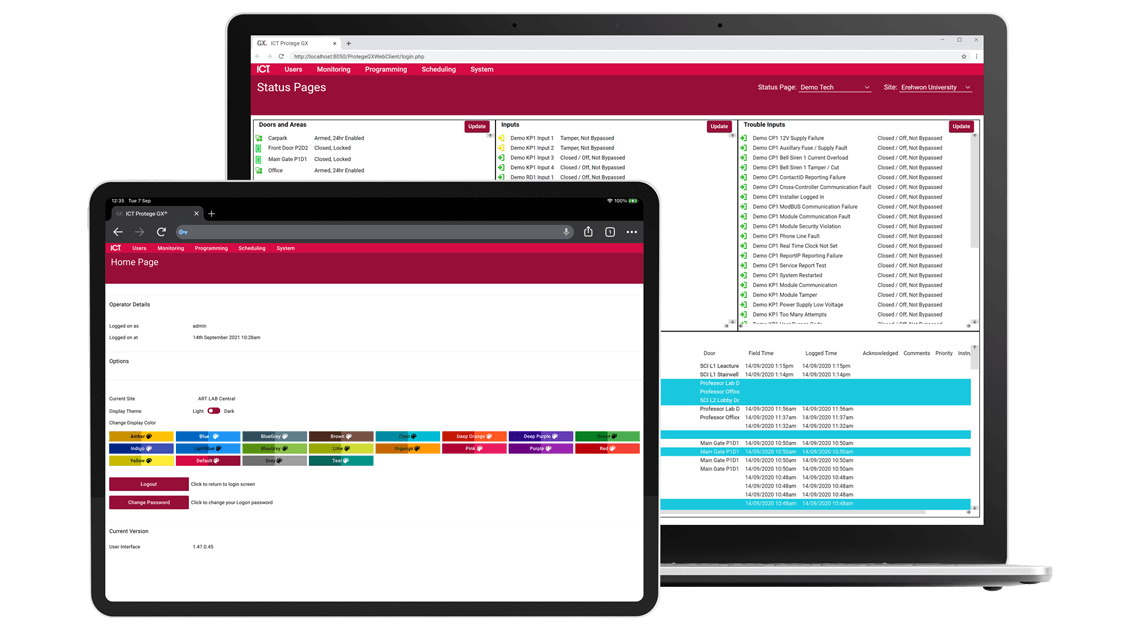 What is the Web Client?
It's the browser-based user interface for Protege GX. Instead of interacting with your security system from a PC attached to the Protege GX server, you have the freedom to use any modern browser or device, from anywhere you have an internet connection.
The web client is installed on a web server and uses the Protege GX SOAP service to talk to the Protege GX server. You can install these components on the same machine as the Protege GX server, or on a separate physical server.
Who Can Use It?
The simple answer is anyone who has a Protege GX system. All you need is a license for each operator, and to install the SOAP service and Protege GX Web Client. You can then start using the web client straight away.
For added convenience and security, HTTPS is supported, and you can even use Windows Authentication to automatically log in to Protege GX with domain credentials, using the integration with Windows Active Directory. See the Application Note: AN-299 Using Windows Authentication with the Protege GX Web Client for more information.
The Protege GX Web Client means you can explore the freedom of web-based access control. It's a cost-effective solution, that offers flexibility and allows you to extend the capabilities of your system without having to install additional hardware.
For detailed instructions, please refer to the Protege GX Web Client Installation Manual.