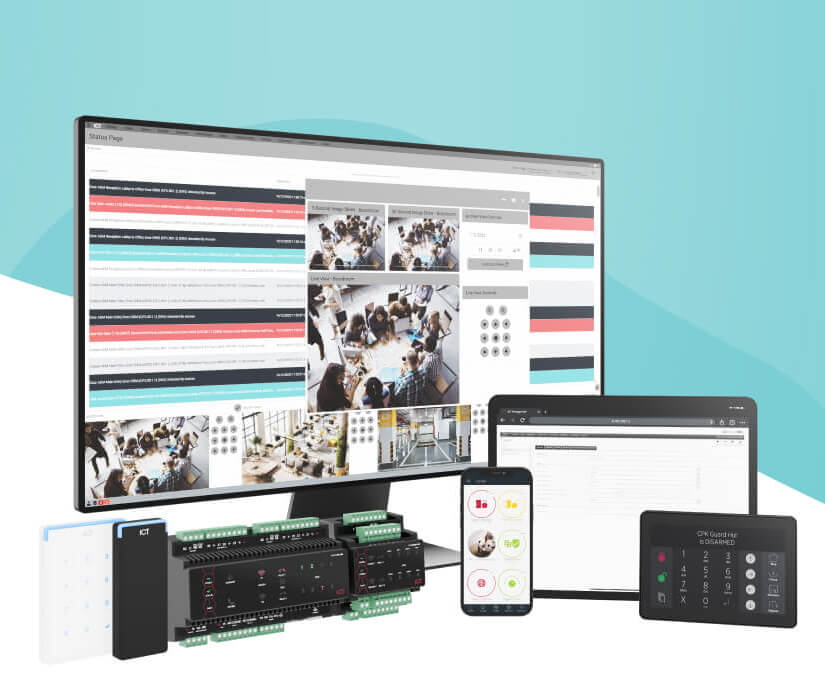 Become an ICT installer today
Designed, engineered and manufactured in New Zealand. Installed globally.
Grow your business with the latest in unified access control and intrusion solutions.
ICT is a world leading manufacturer of unified and intelligent electronics access control and security solutions that enable organizations to protect their people, operations and information. The software and hardware are both easy to install, easy to maintain and intuitive for end-users to manage. ICT is expanding across Europe and is looking for new installers and distributors to support this growth.
Talk to us about becoming an ICT installer
Whether you're a system integrator looking for a solution to sell, a consultant looking for a secure platform to specify, or a distributor looking for an intuitive range to add value to your customer base - an ICT solution can benefit your organization.
If you have any questions, would like further information, or would like to schedule a demo with one of our sales team, enter your details and we'll be in touch shortly.
Secure your future.
Please ensure you enter a valid business email address
Key reasons to become an ICT installer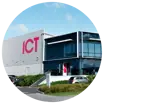 Designed, engineered and manufactured in New Zealand
The state-of-the-art research, development and manufacturing facility in New Zealand ensures ICT solutions stay at the forefront of this highly innovative market. 100% of product manufactured in New Zealand subject to rigorous testing and quality control to maintain a first-class experience for both integrators and users alike.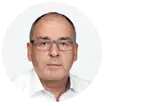 Dedicated sales and technical support
Jon Jorundsson, ICT's Director of Sales for Europe has more than 25 years experience in the security industry. As a qualified electrician, Jon has a practical skillset to further add value to ICT installers needs. Technical support is also based in Europe with access to a dedicated knowledge base and how-to video guides.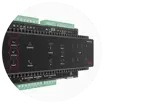 Din Rail modular design philosophy (future proofed expansion)
ICT's Protege DIN rail range includes controllers, expanders and power supplies, and features modules in both full DIN and half DIN sizes. Our half DIN expanders are a true space-saving option. The dual stacked design means you get the same number of doors, inputs or outputs from a module half the size.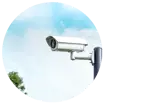 Expand functionality with third-party integrations
A key aspect to the ICT philosophy is the ability to integrate with other systems, and our open technology focus ensures our products provide a comprehensive solution with features and advantages that allow you to obtain the greatest benefit from an ICT system or component.
These integrations include: video management systems, wireless locking, building management systems, intercom solutions, elevator systems and many more.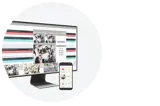 Protege GX - Unified enterprise access and security solution
Protege GX is an enterprise level integrated access control, intruder detection, and building automation solution with a feature set that is easy to operate, simple to integrate, and effortless to extend.
Including graphical floor plans, customizable status pages and configurable reporting functionality, GX offers endless possibilities. This unified platform is easy to install and intuitive for end-users to manage. Including support for both the ICT mobile credential and ICT's mobile control app.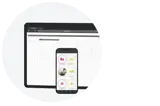 Protege WX - Single site, full functionality
Protege WX is an out-of-the-box, all-in-one system that is quick to set up and intuitive to use. The secure browser-based system offers expanded functionality through third-party integrations such as wireless locking and includes support for both the ICT mobile credential and ICT's mobile control app.
Protege WX is capable of supporting 128 doors, 50,000 events, up to 10,000 users and 512 inputs/outputs - this is no entry level solution.