Protege GX now integrates with Wisenet WAVE VMS
Wisenet WAVE is a powerful VMS for enterprise and corporate physical security projects. With a focus on real-time operations and live visualization, the system is designed to enhance your security while simplifying your daily workload.
Easily connect between an event in Protege GX and what you're seeing in the footage by linking cameras to doors, inputs, outputs, and areas – for example, when a PIR is triggered, or a door is opened. Enable automatic popups to display a live video when any door event, such as door forced open, has been triggered.
This integration enables security personnel to control cameras and view live and historical video footage from within the easy-to-use Protege GX interface – they can even be embedded directly into the Protege GX status pages, allowing for complete oversight of the premises.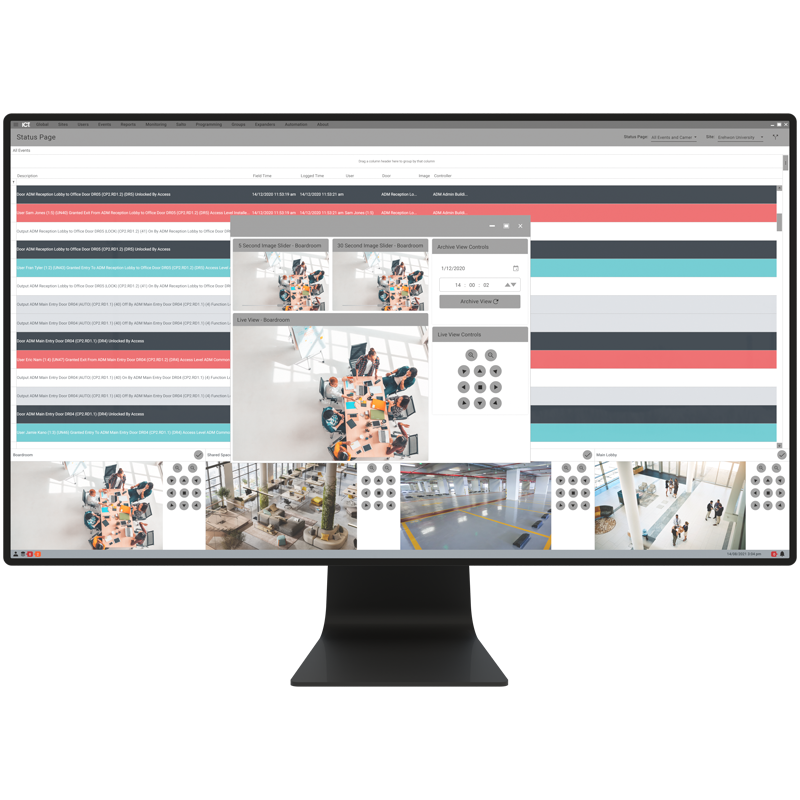 Protege GX feature support for Wisenet WAVE also enables operators to:
View historic and archived video footage.
View live or archived video footage directly from an event associated with a camera.
Automatically launch a camera view window when specific types of events occur.
Send pre-set PTZ commands to the VMS in response to a Protege GX event filter.
View HLI events directly in Protege GX such as motion detection, storage full, camera temperature alarm, camera IP conflict, camera disconnected, and video analytic events.
Use Cases
This integration can benefit a wide variety of industries including:
How to configure
Watch the short video to see how easy it is to configure: